We've got you covered. Whether you're a resident who needs to pass your board exam, or you've been practicing medicine for years and need to recertify or earn CME/MOC, it's crucial to learn the very latest medical knowledge in an efficient way. That's why we created the Pediatrics Online Review Course to help you review all of the knowledge you need to know to ace boards and keep your practice up to date in just 6 days.
Pediatric lectures for residents
The course is a perfect review before boards for PGY3s with expert teachers who cover the most testable concepts in the topics listed in the ABP exam content outline (plus their best advice for exam day!). You can attend every lecture live online for 6 days, then we even include 12-months of access to all the lecture footage so you can keep reviewing the lectures right up until it's time to take your board certification exam. We also include 100 review questions and a printed syllabus for easier note-taking.
These lectures are a great way to get you all the way through residency and prep for passing your board exams with confidence. In fact, we work with multiple residency programs to send their residents to review with us at this course every year!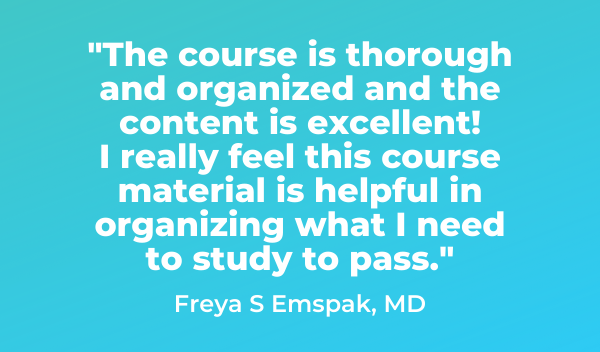 Review from a customer who used our Review Course to pass her exam.
This course is perfect for recertification
Our Online Review Course is designed to be a resource for certifiers and recertifiers alike. Busy practicing physicians who need to study for recertification exams love the concise nature of the course. We cover all the high-yield pearls you'll need to know for daily practice and passing your maintenance of certification exams over 50+ hours of expert-led lectures.
Plus, you have the flexibility to live stream the online course from August 5-10, 2023, and knock out all your review at once, or study at your own pace with 12-months of access to every recorded lecture. Or, you can do both to really solidify your pediatrics knowledge.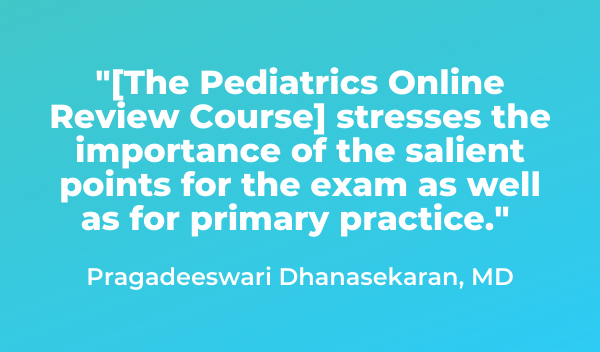 Quote from a physician who attended the Pediatrics Review Course.
These are the best pediatric lectures for earning CME/MOC
When you attend the Online Pediatrics Review Course you can earn up to 52.5 CME/MOC credits. And, we make it easy for you to claim! After the course, you'll just need to submit your CME & MOC application, and we'll send it directly to the ABP for you.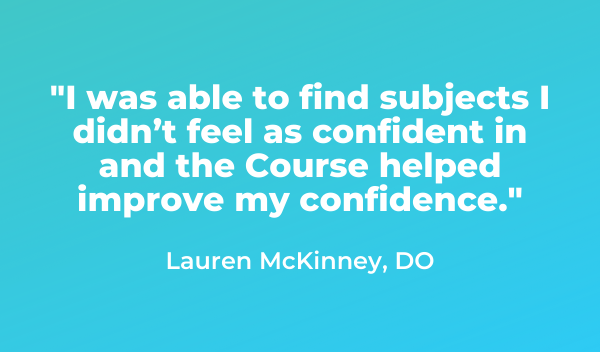 Our Review Course is perfect for maintaining your knowledge.
If you're a Pediatrician, no matter where you're at in your career, our Pediatrics Online Review Course makes it easy to fit exactly what you need to learn in your schedule. The Course also includes:
100 board-style practice questions
Full-color printed syllabus with every slide from each lecture
Q&A Shortcuts video with every audience response question
Bonus lectures on Acid-Base Disorders and Statistics
Access to all the course footage for 12 months after the course ends
Sign up now to save your spot to review with us August 5-10, 2023!