We know you're busy. And with exams happening, flu season right around the corner, and back-to-school blues setting in for kids, your days are surely flying by at this point in the year. How are you making time for board prep and CME?
If you're like most docs we talk to, you're probably making the most of your downtime—studying during your commute, while warming up before a workout, or walking your dogs. We know you need a way to take your myMedStudy account with you and have access wherever you go. So, we've launched a new way to experience myMedStudy on your mobile device.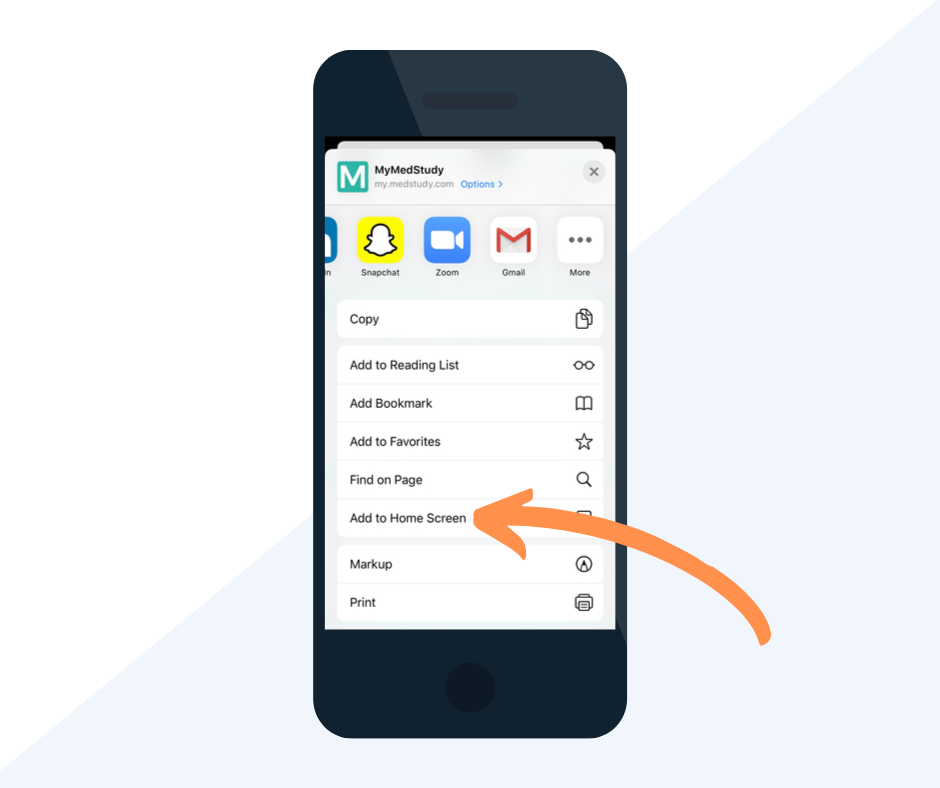 View of the Add to Home Screen button on a cell phone
Here's How It Works
When you navigate to my.Medstudy.com in your internet browser on your mobile device, you'll be able to save that webpage to your home screen—effectively making a MedStudy app. You'll be able to access your MedStudy account with a single click! And, of course, you'll be able to access all of your MedStudy products within the single app, and in the future use it to log into your MedStudy account with your fingerprint, access all your notifications, and even do work offline.
How's This Different From The MedStudy Media Mobile App?
We do have the MedStudy Media app for audio and video products, such as Audio Pearls or Video Board Review. This new web-based app we've created lets you access all of your MedStudy products in a single place, just like your account looks on your desktop computer.
Add MedStudy To Your iPhone Or iPad In 5 Simple Steps
Navigate to my.medstudy.com and log in (in this example, we're using Safari for our internet browser, but Android users, you can install this app too).
Go to "My Products."
Click the button at the bottom of the screen, then click "Add to Home Screen."
Click "Add" to save it.
Go check out your new app!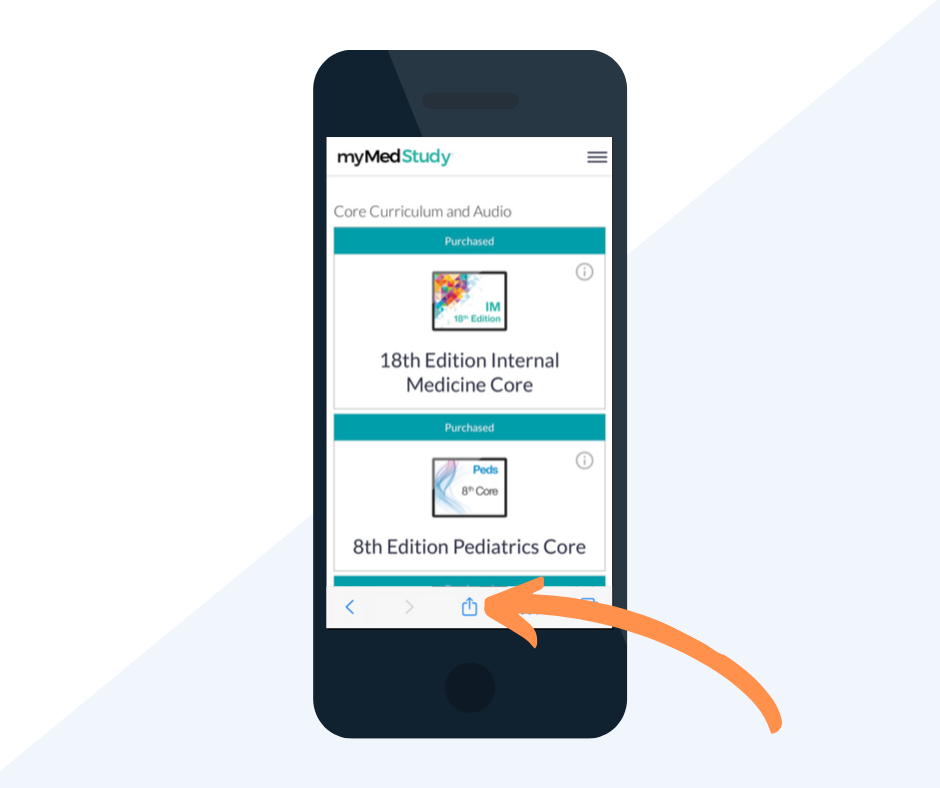 Once you're logged into myMedStudy in Safari, click on the
square button with the arrow pointing up.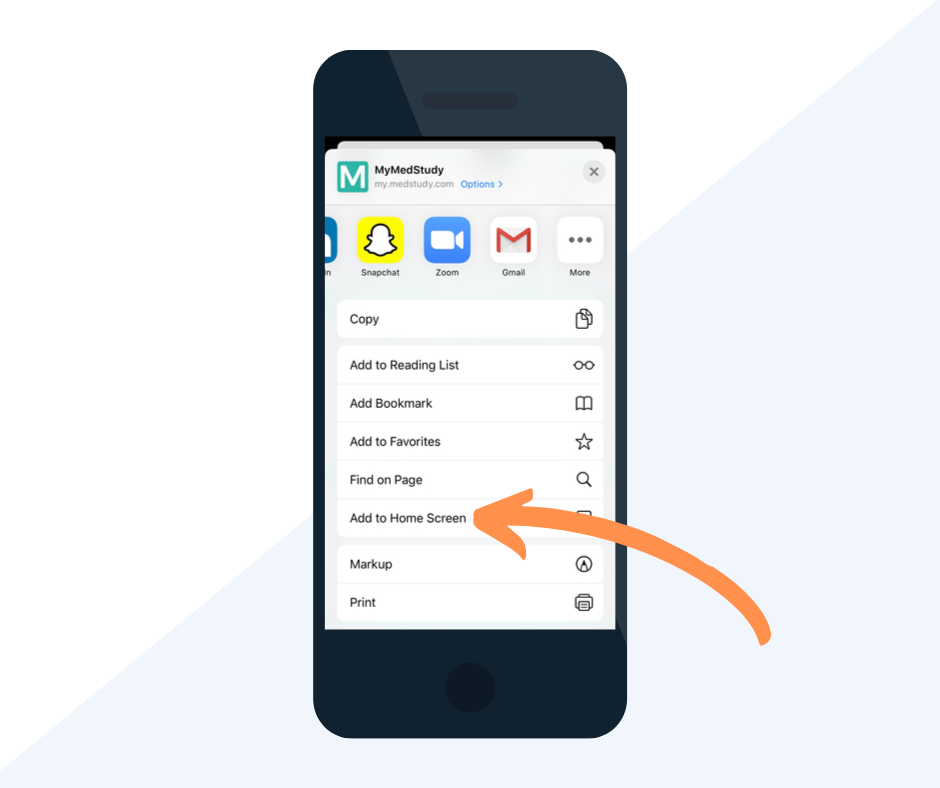 Click to save the page to your home screen.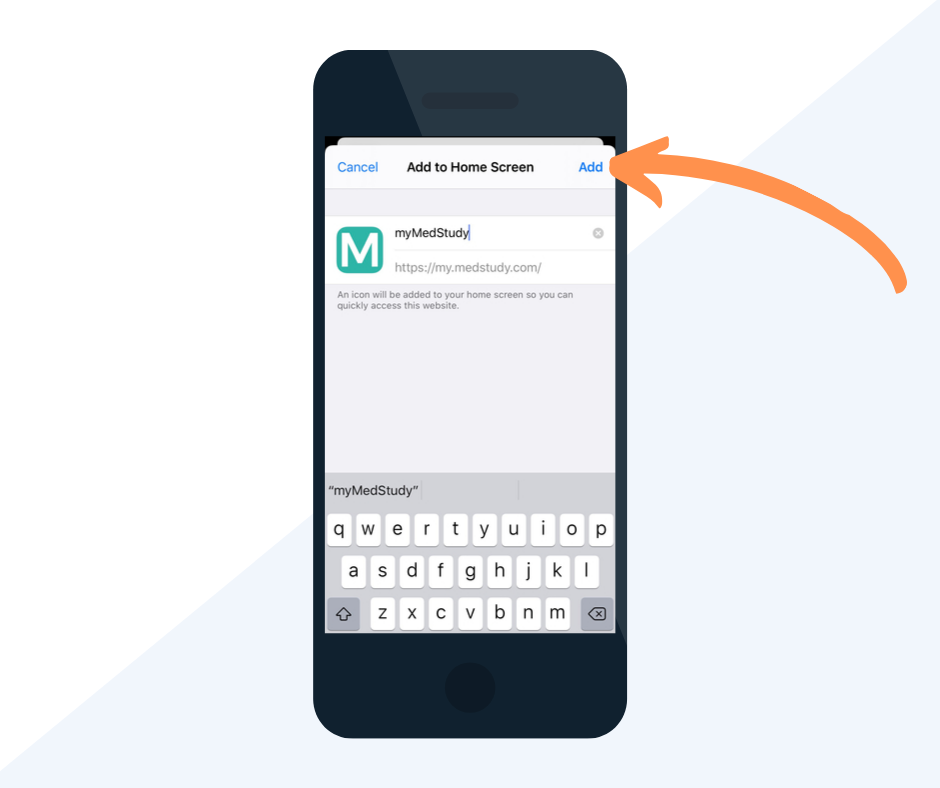 Click "Add" to save.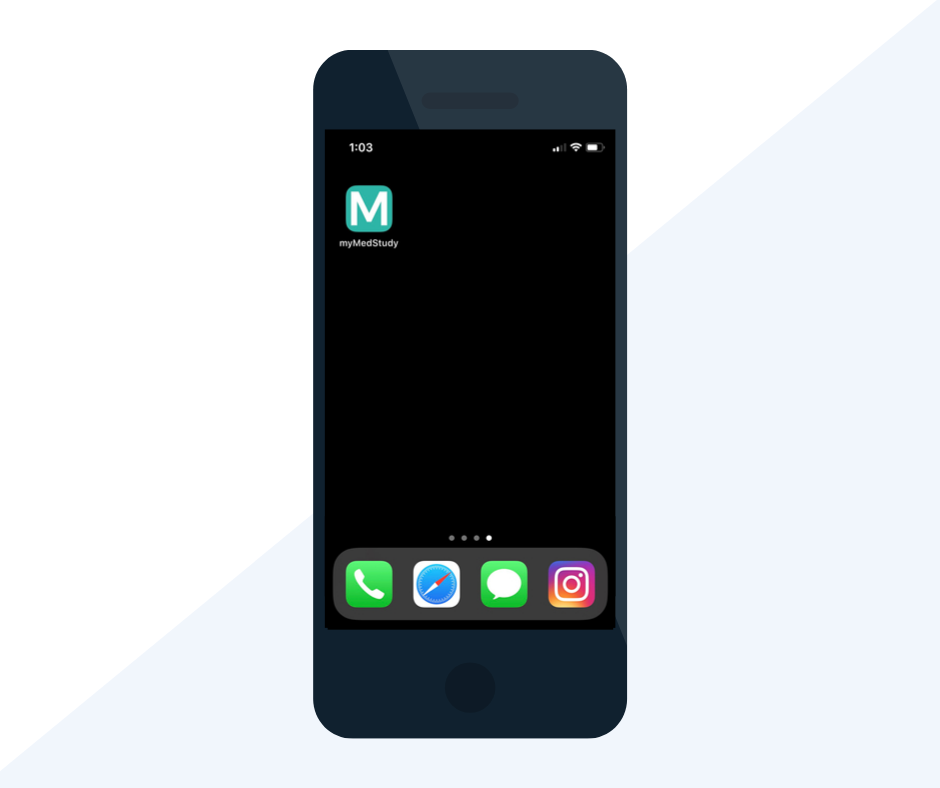 Voila! You have saved your myMedStudy app to your home screen.
Try The App With Our Board-Style Q&A Premium

We're constantly working to make our study tools even better for you. This was a scheduled feature update and it's completely free to you as a MedStudy user. Have an idea for how we can make MedStudy products better? We'd love to hear it.