Updated 11/10/21
We're as dedicated to continuous improvement and learning as you are, and our 10th Edition Pediatrics materials are proof. These Pediatric board study materials are composed of all the high-yield, board-focused material you need, including the latest updates and practice guidelines.
Read about the entire Peds 10th Edition Release.
The Pediatrics board review Core curriculum is a foundational tool that we build the content for all of our Pediatrics study tools from. It's a labor of love to put together and takes us two years to create.
How is the Content of the Core Created?
The MedStudy Pediatrics board review Core curriculum is a set of 5 books, available as printed books or in digital format. These books are laser-focused on the medical knowledge you need for ABP boards or AOBP boards, and a strong Pediatrics practice. We bring on talented physician educators across specialties to create the content for each section.
Then, we have 2 Editors-in-Chief who review every single section created (there are 25 sections in the 10th Peds Core!). They make sure the content in the 10th Peds Core is pertinent to generalists (not bogged down in the details of treatment), is presented in a logical way, and that the language is conversational— something that MedStudy customers have come to know and love.
We Designed the Core to Help You Ace Pediatric Boards
What's different about the Core? The MedStudy voice. Think of Pediatrics Core as a series of well-crafted lectures by outstanding teachers. These lectures are casual, yet concise, and focused on the medical knowledge needed for a strong Pediatrics practice. We take out the academic jargon and write in plain English so that you don't have to re-read the content 3 times to understand what it's trying to say.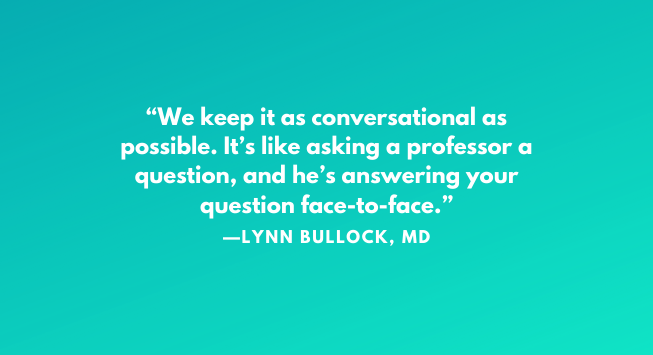 We've also visually formatted the Core to help you efficiently learn and retain the most important information you need to know to pass Pediatric boards and maintain your practice. In both the printed and digital formats you'll see:
Preview | Review Questions

- Use P|R Questions to preview, study, and review the highest-yield material. See highlighted text for the answers

Highlighted text - Must-know content—including answers to Preview | Review questions—is highlighted in yellow

Burgundy text - Just as a great teacher emphasizes certain words to get your attention, we use burgundy text to do the same

Bold text - Denotes important lists and defined terms

532 Medical images & figures - Visualize concepts with medical images—including diagnostic scans and x-rays, photos, ECGs, and exquisitely drawn figures

168 Tables & charts - Synthesizes the most relevant and related information

The digital Core is the perfect learning tool for Pediatric boards.
Choose the Digital Core
If you want an interactive digital review, get the Core online for even more features. You can search keywords across topic, section, or entire Core. Take notes while you read, and we'll keep everything organized for you. Bookmark your spot to pick back up with your reading in your next session.
The digital Pediatrics board review Core curriculum is interlinked across every topic, so you can go from Core to Flashcards, Flashcards to Core; Q&As to Core, or Core to Q&As in a single click. For example, if you're reading about cardiomyopathy in the Core, you can then use a link to jump to the same section in Q&A or digital Flashcards to quiz yourself on that information. It works in the reverse, too!
And, the digital Core is now future-proof! We've updated the online format to include 3 years of access. This edition-less Core will receive ongoing updates with new information and guideline updates, so you will always have access to the very latest in Pediatrics.
The new Pediatrics digital Core is currently available for pre-order and will be released this December.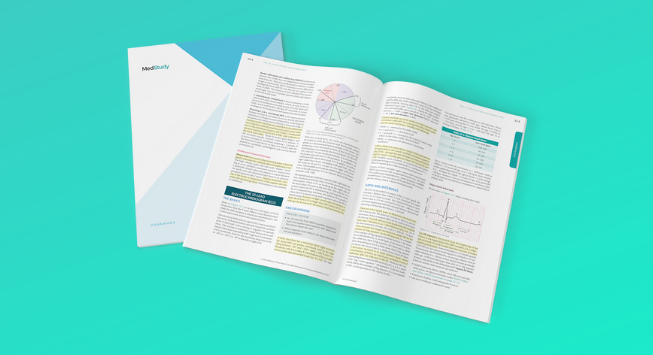 The printed Core is one of our most popular learning tools!
Choose the Printed Core
Do you focus better with a printed book in your hands? The printed Core is perfect for you. It comes in a 5 book set, so you can grab a section and study on the go without lugging around a huge textbook. Take notes in the margins, and highlight or underline sections that you find especially helpful.
Pre-order the 10th Edition Pediatrics Core now, and you'll be the first to get a copy when it releases in December.
New for 10th Edition! Personal Trainer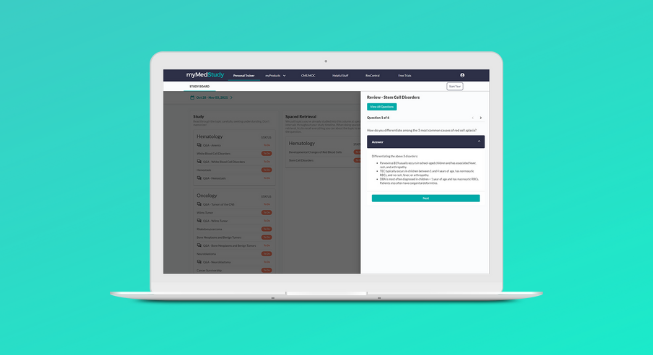 The Peds Core now includes access to this super smart learning tool.
How are you going to study all the amazing content in the Pediatrics Core? That's where the Personal Trainer comes in. We've created this learning tool to guide you through the MedStudy method for the most effective study sessions. Tell it your goals and Personal Trainer will generate personalized Core reading and Q&A assignments to build your long-term memory of essential Pediatrics knowledge.
Get your copy today to start reviewing everything you need to know for your residency learning, to ace the Peds boards, and to maintain competency in your practice.