Michael Gomez, MD, of Orlando Health Winnie Palmer Hospital for Women & Babies, explains the Neonatal Resuscitation Program 8th Edition from the American Academy of Pediatrics and the American Heart Association.
What are the changes to NRP 8th Edition?
The NRP 8th Edition practice changes are fairly straightforward and simplify the resuscitation process for the team in the delivery room. The six main updates are:
Umbilical cord management plan question was added to the 4 pre-birth questions
Initial steps are now:

warm
dry
stimulate
position airway
suction if needed

Use of electronic cardiac monitoring is now recommended as soon as an alternative airway becomes necessary
Changes were made to the use of epinephrine both intravenously/intraosseously and endotrachealy with an adapted dosage
Flushing of epinephrine after administration has been simplified
Timeframe for cessation of resuscitative efforts has been expanded to 20 minutes
Dr. Gomez walks us through the changes.
How will this update affect you?
These items are specifically covered in our Pediatrics Core books, and are pertinent to both testing and practice. The changes are clearly outlined in the graph below.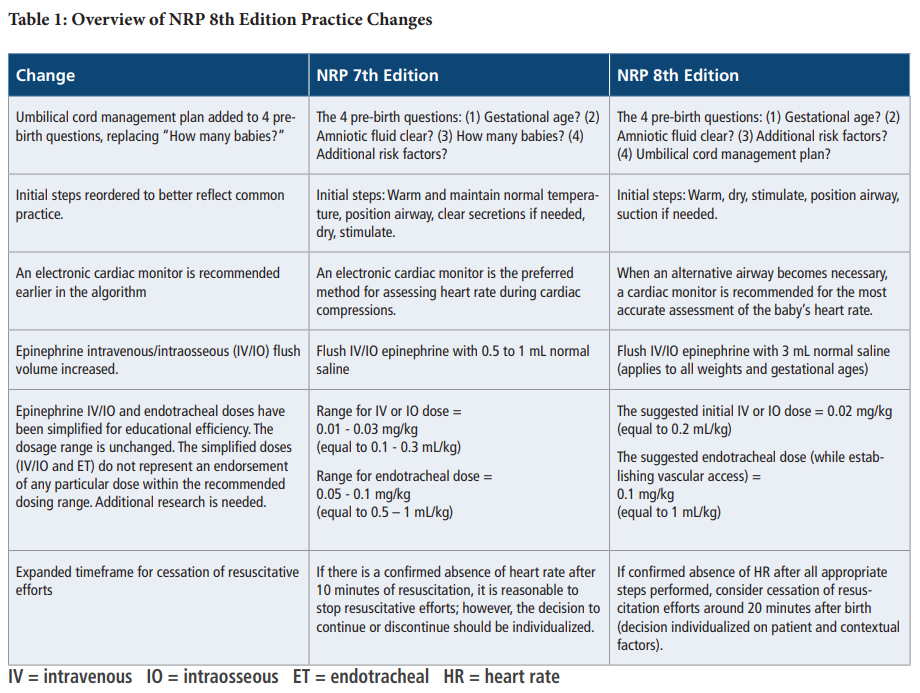 Table from American Academy of Pediatricians
NRP 8th Edition algorithm
As sited by AAP, the 8th edition algorithm is only slightly different from the 7th edition—and it does not conflict with published science.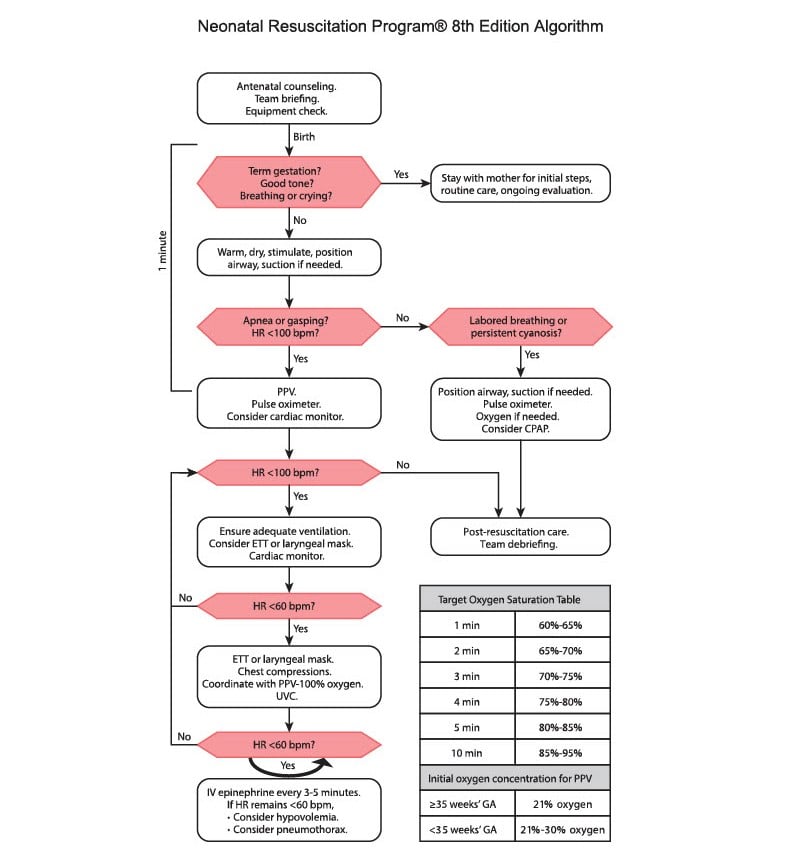 Figure of the NRP 8th Edition algorithm from American Academy of Pediatrics
Of note, there are two small controversies to consider:
1. Umbilical cord clamping and its effects

2. The timeline/when to cease resuscitative efforts
Read the update from the AAP to get more details.
Looking for more information on the latest guideline updates? Check out our Hub!