While we'll never know the exact number of Step 1 biochemistry questions that will pop-up on your Step 1 exam, we can look to the content outline to discover the topics and their percentage weight. This way, you can focus your studies to coincide with the percentage weights of the topics.
Newsflash: When you study with MedStudy, we take these into account for you. MedStudy's Medical Student tools are carefully created to include coverage of every item in the USMLE® content outline for Step 1 & Step 2 exams.
How to study for Step 1 Biochemistry
PSST! Want to read a portion of the of the Biochemistry section of the Student Core for FREE?
What Percentage of the Step 1 Exam Is Biochemistry?
According to the Step 1 Content Outline and Specifications from the USMLE®, the Biochemistry & Nutrition section of the Step 1 exam is 14–24%.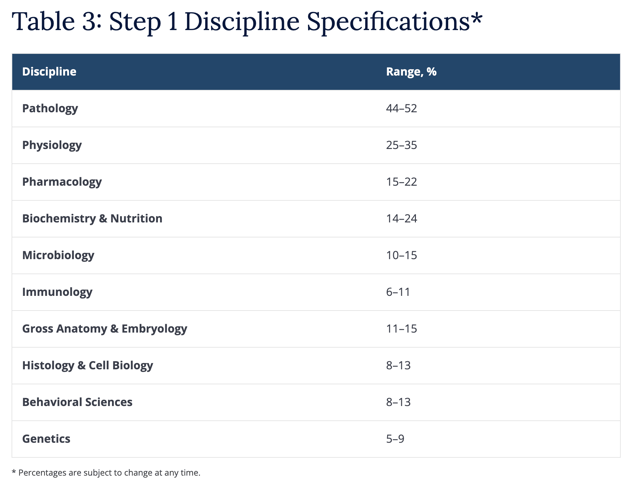 Step 1 discipline specifications as shown on the Step 1 Content Outline and Specifications from the USMLE®
How Do I Study for Step 1 Biochemistry?
To best prepare for the biochemistry questions on Step 1, you'll want to read the Biochemistry Medical Student Core book that is included in the set of 20 books that make up the MedStudy Medical Student Core.
Don't freak out—it's actually a pretty quick read. It's only 96 pages, and it's packed full of medical illustrations, charts, tables, and medical images. To take your studying even further, you can make a study session in your Step 1 Qbank+ to focus only on the Biochemistry questions. As you can see in the breakdown below, there are 54 Biochemistry questions in the Step 1 Qbank+.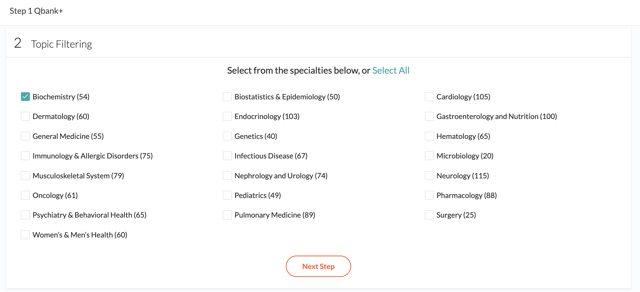 Topic filtering in the Step 1 Qbank+
If you're studying from the digital version of the Student Core, you'll see that many of the topics have interlinked content, meaning you can click directly on the Step 1 or Step 2 icons and easily move from the topic in your digital Core to the associated Qbank+ questions for that same topic (and vice versa!).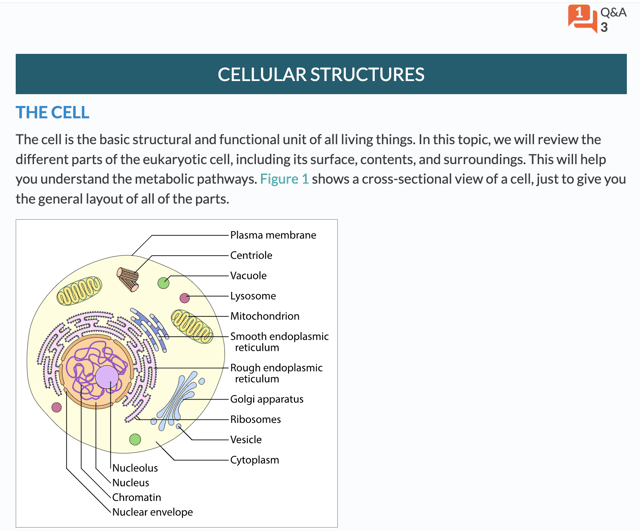 Icon showing that there are three questions about cellular structures in the Qbank+ for Step 1


Study for Step 1 Biochemistry Now
Read a portion of the Biochemistry section of the Student Core for FREE! You'll be able to get a good feel for what you need to know for the Step 1 Biochemistry questions on your upcoming exam.
Once you've reviewed the topics in MedStudy's Medical Student Core and Qbank+, you'll feel confident walking into your USMLE® Step 1 Exam and be well on your way to becoming the knowledgeable physician that any residency director would love to have.
More Ways to StudySTRONG
Not sure which option is right for you? Explore how to access each component in the Medical Student Study Strong System below:
Student Core
Step 1 & Step 2 Qbank+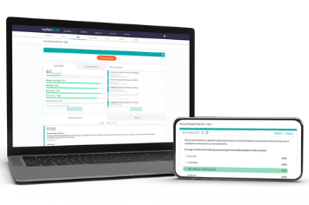 Student Study Strong System