Getting ready for your medical residency? Or maybe you're still early in medical school and starting to think about the future. You're in the right place! Here's a nice little overview of what exactly residency is and what you can expect during your own medical residency.
What Is a Medical Residency?
A medical residency is mandatory post-graduate training between medical school and entering into practice. During this time, you'll be a doctor-in-training and encounter more clinical experience and complex cases.
Residency is known for being pretty intense. You'll most likely work long hours while also reading and studying for your future board exams. The Accreditation Council For Graduate Medical Education (ACGME) has an 80-hour maximum limit for residency programs to follow.
Because of these long hours, it can be hard to stay on top of self-care during your medical residency (we'll get into that later).
How Long Is Medical Residency?
You'll work in a hospital setting for 3–7 years depending on which specialty you're going into. The residency length for Pediatrics and Internal Medicine is 3 years and the length for a Med-Peds program is 4 years.
During your first year of residency, you're a PGY1 (or intern), during your second year you're a PGY2, and so on. During this time, you'll work under attending physicians and senior residents. Once you have more experience under your belt, you can become a chief resident and help the newer residents.
How Do You Get Into a Medical Residency?
To get into a residency, you'll have to apply with ERAS®, which stands for the Electronic Residency Application Service®. There are lots of things to think about when you're applying for residency through ERAS®! You'll need to write a strong personal statement, gather some solid recommendation letters, and get a copy of your Step 1 score (and Step 2 if you've already taken it) and your basic science through clerkship grades. Add in any extracurricular activities you were involved in and just overall show off all your great achievements! Pro tip: start practicing your interview skills early with mock interviews.
Remember, you need to apply to participate in Match through NRMP's system separately. You're not automatically in the Match from your ERAS® application. To apply for NRMP, you'll need a lot of the same information, your USMLE ID and scores, work and volunteer experience, and other basic info. If you're a DO, you'll also need your AOA ID number.
If you're an international medical graduate (IMG) you'll need to take a couple of additional steps, like getting an Educational Commission for Foreign Medical Graduates® (ECFMG®) Token.
Is Residency Harder Than Medical School?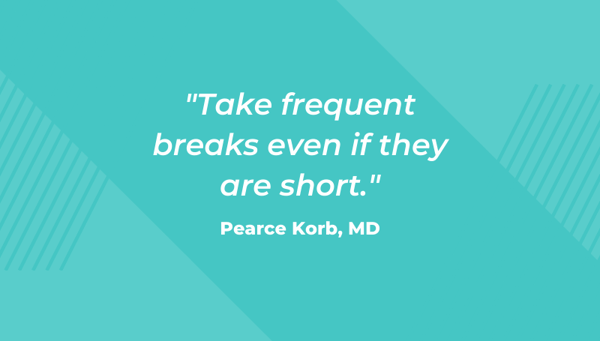 Going from med school to residency is a pretty big change! The transition from an observer role to a practicing role means that you take on more responsibility and gain more independence (under the supervision of some higher-ups, of course).
As for which is harder? The truth is, both are hard! It can also depend on which types of experiences you consider "harder." For example, those who struggle from learning from reading books and sitting through lectures with no hands-on experience might find that the first couple years of med school were more of a challenge. Those who like the hands-on and real-life patient cases might find residency to be more engaging and therefore "easier."
Most find residency to be more grueling due to sleep debt, feeling overwhelmed by the sheer amount of medical knowledge they need to comprehend, and the high risk of burnout.
How Much Do Medical Residents Make?
Generally, your contract with your program will outline your salary for each year of your residency. According to Glassdoor, the national average salary for a medical resident is $59,832 in the United States. Most times your program will increase the salary as you are further into your residency. The national average salary for a PGY1 is $57,172, so, as you work up in your program years you'll make more money.
How to Study for Your ITEs
ITE stands for In-Training Exam. It's sort of like a practice test for your board certification exam. Each year, you will sit for your ITE which consists of 300 questions to help you assess where you're at and where to focus your study to become an even better physician!
You and your program director can use the ITE results to see where you need to focus your study time. Here's the thing, no one actually recommends that you study for the ITEs! Instead, to get the most out of your "practice test" it should be a representation of what you know now. Don't even think about cramming!
Do the same amount of studying you're already doing for residency and board exams and try not to sweat too much on your ITEs. By doing this, you'll increase your medical knowledge and solidify it into your memory for the long term.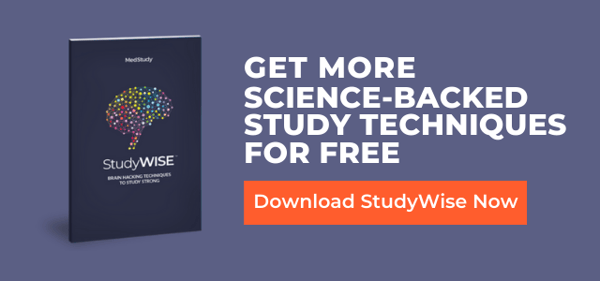 How To Stay On Top Of Self-Care During Residency
To keep your cool during residency, you'll have to set aside time for sleep, meditation (or other stress outlets), hobbies, try to limit stress eating, focus on staying in shape, and stay positive! Yeah, it sounds like a lot to do all of these additional things while also doing that 80 hour a week residency schedule and studying. Remind yourself of the hard work you've put in so far to help people and go into each of your days with confidence. You've got this! No negative or degrading self-talk.
What Do Physicians Do After Medical Residency Training?
After residency, you have a couple of options. You can go into a fellowship program or go into practice. If your plan is to start patient care right away, you'll start the medical licensure process through your specialty board and state. Getting your medical license will allow you to get a job in a hospital, clinic setting, and even start your own practice.
If you want to grow your skills in a particular area, some physicians choose to do a fellowship and become a specialist. For example, someone who completed a Pediatrics residency might do a Pediatric Cardiology fellowship and hone in on this subspecialty to become a specialist.
Just like residency, fellowships can range in the time span between 1-3 years. You won't earn as much in a fellowship as you would going right into a hospital or clinic setting, but you'll learn more about a subspecialty that could open up more earning potential for your future. According to the American Medical Association (AMA), there are 3,352 specialty programs and 55 specialties offered. So, if you loved the residency experience and have an interest in a subspecialty, think about applying to a fellowship program!
After you finish residency it's time to get board certified! For example, Internists will need to take their certification exam through the American Board of Internal Medicine (ABIM). We recommend that you start studying at least 7 months in advance. To clarify, you take your exam after residency but you'll want to start studying way before that!
Find a comprehensive (yet high-yield) resource to help you prepare and ace your board certification exam. MedStudy offers solutions for residents to study including Board-Style Q&As, Core reading material, Flashcards, board review videos, and more!
---
Join our community of 30,000+ physicians who look to us for regular study tips, board prep advice, and be the first to know when we have promotions.