A new year of internal medicine residency kicks off soon! Are you starting residency this year and wondering how to stay on top of your studies? Or, maybe you're a PGY2 or PGY3 wondering where you should be at with your board prep? You're in the right place! Here's what you can use each year to make sure you crush your In-Training Exams, blow away your program director with your knowledge, and ace your cert exam at the end.
PGY1: How to Study during Your Internal Medicine Residency
Maybe you're thinking, "hmm, PGY1 is too early to start studying for the boards, it's so far away." Not necessarily true.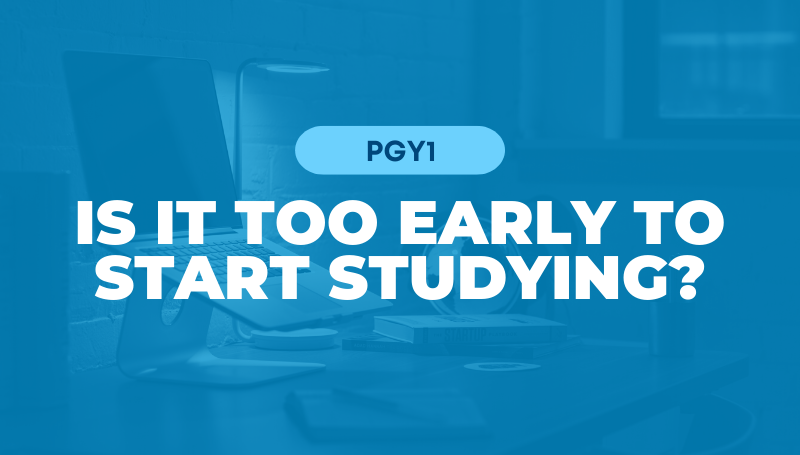 The ABIM exam is one of the biggest exams you'll take in your career (both figuratively and literally!). Perhaps you've used a cramming method in the past? The problem is that it's not enough, and it doesn't last. That's because cramming relies on short-term memory, which is limited, rather than long-term memory, which is virtually unlimited. And, you want everything you're studying for boards to stick in your long-term memory—not only your boards, but for your future practice!
Read the FREE StudyWise guide to learn about the MedStudy Method and how to stop the cram mentality.

Have you taken a look at the blueprint for the ABIM exam? Maybe you're wondering, "where do I even begin to study all of this information?!" That's where the MedStudy Personal Trainer comes in. This super-smart, personalized learning tool makes the perfect interactive, adjustable study schedule for your boards. This study schedule will help you understand the timeline of prepping for board exams—and the sooner you start, the better off you'll be.
Personal Trainer is included for free (a $300/year value!) when you purchase Internal Medicine Study Strong Essentials. It makes studying in residency easy because it takes all of the prep-work out of a study session. All you have to do is log in, and answer some questions about your timeline and goals. Personal Trainer will then tell you exactly what to study and when. It will serve up the Core content and Q&As that you should be learning about and tell you the approach to take to prepare for each topic on the ABIM exam blueprint.

You get Personal Trainer on your myMedStudy account when you have the Internal Medicine Core. However, we recommend that you start your studies with the Internal Medicine Study Strong Essentials, as the board-style Q&As also integrate with Personal Trainer and are an important part of locking information into your long-term memory.
This package boosts your study with the combination of Internal Medicine Core, Flashcards, and Q&As (get the All-Access package for digital and print formats of the Core and Flashcards plus $600 in savings). Speaking of boosting, these study tools are all interlinked in their digital versions, meaning you can toggle back and forth across study formats showing content concerning the same topic area, to make sure it sticks in your head. In a single click, you can go from Core to Flashcards, Flashcards to Core; Q&As to Core, or Core to Q&As.
PGY2: How to Study during Your Internal Medicine Residency
Throughout your residency, you'll take exams called the in-training exams. In-training exams (or ITE) simulate the board exam and are meant to gauge your progress through each year of your residency training. You guessed it—you'll take an ITE each year during residency. The ITE will help you identify any knowledge gaps before you take your actual exam, which will, in turn, help you focus your study.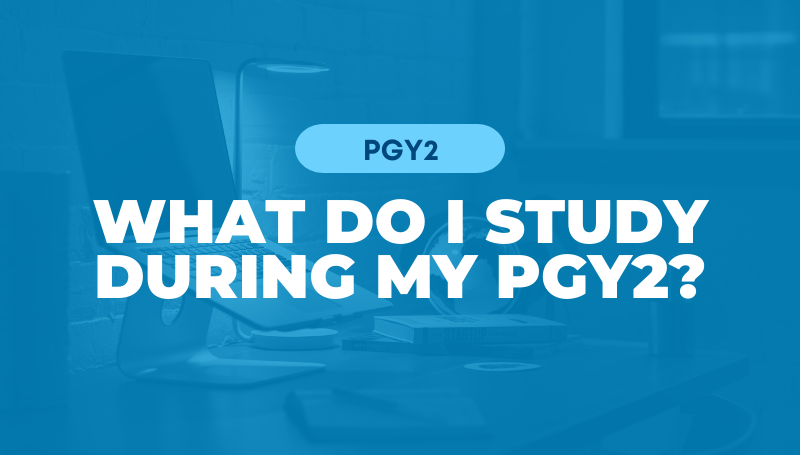 During your PGY2 of internal medicine residency, we recommend that you continue your study journey created by Personal Trainer. Studying one of the topics that you scored a little lower on during the in-training exams? Make sure to spend some extra time on those topics, pulling in the Flashcards as well.

Your Personal Trainer will encourage you to study multiple topics at a time: This is called interleaving. For example, you can have a Pulmonary Q&A session combined with an initial reading from Cardiology and a preview session from ID. And you can hop between them, spending 5–10 minutes on each. Why study like this? Well, on exam day and especially in your practice, you're not likely to see all questions or cases from one topic in consecutive order. So why would you study like that?
Interleaving has been proven to enhance the cognitive process of learning and encoding the material. Interleaving might not feel as natural as studying in blocks, but it does yield better results. Studies show that testers who use interleaving perform better on the final exam than block learners do.
PGY3: How to Study during Your Internal Medicine Residency
You're getting close to the board exam now!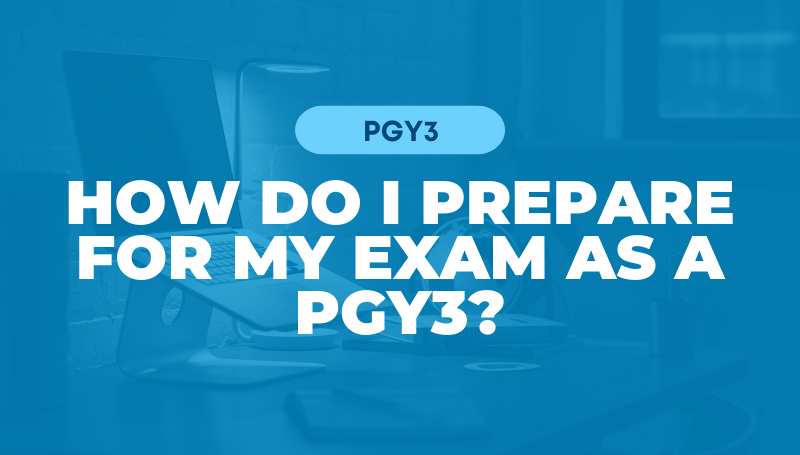 While you continue on your study journey created by Personal Trainer, it's time to add in video lectures or a review course.

The speakers from our courses and videos are the best of the best, and they review all the content in the Core. Use the video sessions as your comprehensive review during your PGY3.
Each session features board-focused audience response questions to get your brain sticky—aka, ready for learning. Plus, we've pulled all of these questions into a question review video that you can use as a qbank. This way, you can test what you know and easily implement spaced retrieval when you study using board review videos.
Watch this snippet from our Internal Medicine Video Board Review
If you stick to Personal Trainer's plan and then add a review course or video review toward the end of residency, you'll be ready to confidently tackle your exam! Getting close to exam day? Check out the complete survival guide now.
Looking for residency group discounts on MedStudy products? We offer group pricing for groups of 5 or more. Get a group together and reach out!