Now that you've finished the Online Review Course, it's time to take your board review even further. (If you missed the Course, check out our IM Video Board Review.)
According to the MedStudy Method, you've already moved through both the Preview and Study phases of learning. Now it's time to begin the next stage of study: Spaced Retrieval.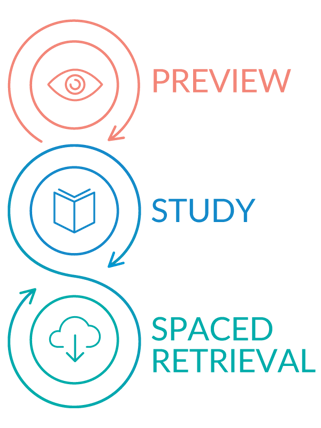 What is Spaced Retrieval?
During the Spaced Retrieval phase of learning, it's time to roll up your sleeves and get serious about moving the study material into long-term memory.
Specifically, Spaced Retrieval is the repeated recall of key information in a progressively delayed manner–it's also the secret to making the memory stronger and always accessible.
Here's how to get to work: You've completed the comprehensive review at the IM Review Course, and now it's time to mark dates in your calendar to do "practice exams" on each topic at progressively longer intervals.
For example, let's say you were focusing on Dermatology. Set a reminder to complete that topic's Q&As in two days, 10 days, and then six weeks later. (Or if you're using Personal Trainer, it will schedule the Q&As for you!) Now you're doing Spaced Retrieval!
Practicing Spaced Retrieval will help lock information into your long-term memory so you'll be able to access it when you need it—whether that's for an exam or in everyday practice.
Tools to Facilitate Spaced Retrieval
Not only can you use the questions and answers from each lecture in your Q&A Shortcuts from the Course, but "practice exams" for Spaced Retrieval can be completed in two ways:
Our Board-Style Q&As are the most focused, board-style questions with detailed explanations that cover all subject areas from the ABIM and AOBIM blueprints. 1,700+ IM Q&As not only solidify your medical knowledge base, but also improve your recall speed and help you easily assess what you know and what you need to focus on.
With our Core Scripts Flashcards, you'll have a quick and easy way to practice Spaced Retrieval of the most-tested illness presentations and the associated diagnoses and management. 500+ IM Flashcards boast answers and explanations from the Core and also cover all subject areas from the ABIM and AOBIM blueprints.
To tie it all together, utilize the new, super-smart Personal Trainer. It walks you through your study plan by combining our study tools' content into an interactive study board with weekly study plans built according to your goals and study pace.
Remember: IM Core and Q&As work together to maximize your study efficiency while Personal Trainer tracks it all for you. Add in flashcards for an even deeper study.
Don't Forget the CME!
Hopefully, you've already claimed your CME credits and MOC points for the IM Review Course. As you move through the Spaced Retrieval phase, you can claim even more credits/points using flashcards and Q&As to study.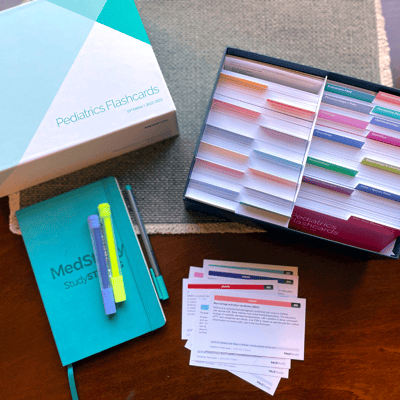 Our Board-Style Q&As provide you with a maximum of 100 CME credits and MOC points.
Pro Tip: Did you know you can earn one CME credit / MOC point for every four questions answered correctly while using our Board-Style Q&As? Claim any amount, anytime.
Our IM Core Scripts Flashcards provide you with a maximum of 50 CME credits and MOC points.
So be sure to streamline your learning, keep up with the latest guidelines, and continue providing the best patient care—oh yeah, and submit those points!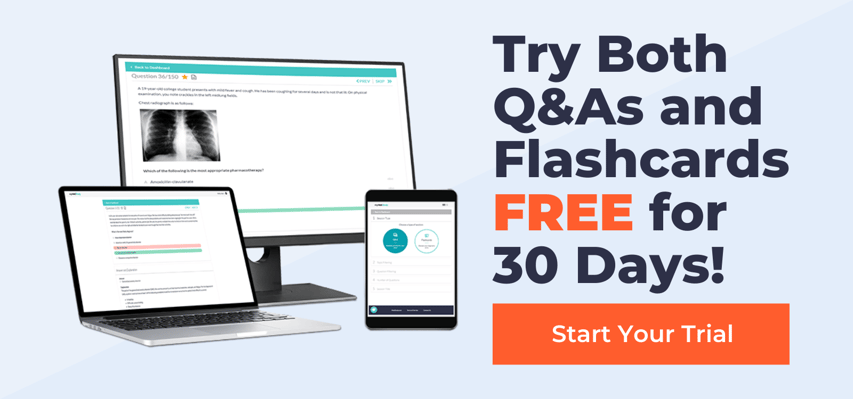 Once you ace your exam, be sure to connect with us on social media and let us know. We can't wait to hear all about it!