If you're looking for a comprehensive (yet easily digestible) way to get ready for your pediatric board exam, let us introduce you to the Pediatrics Video Board Review! It's a great tool to use before your pediatric board exam to review each topic on the ABP Content Outline.
Here's how we recommend using the videos to get ready for your upcoming pediatric board exam:
1) Watch the videos all the way through
Watch a snippet of each section in the 2022–2023 Pediatrics Video Board Review on YouTube
The Pediatrics Video Board Review is over 53 hours of professionally edited, HD-quality videos from our most recent review course. To prep for your pediatric board exam, consider watching them all in a span of a six day period like you would with a course. If you don't have the time to watch them over a six-day span, take a couple of weekends before your peds certification exam and dedicate the time to watching the lectures.
How long does it take to study for pediatric boards?
We recommend that you start studying (at least!) six months before your pediatric board exam. Start by getting a comprehensive review by using the Pediatrics Video Board Review (or Pediatrics Core) then, when it gets closer to your exam date, spend time self-testing with Board-Style Q&As.
2) Combine the videos with Q&As to prep for your pediatrics board exam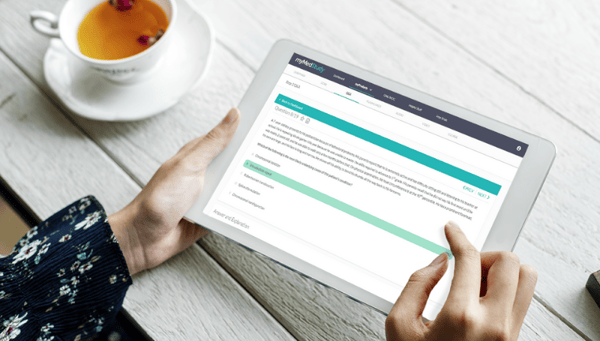 What to Use to Study for Pediatric Boards?
The Pediatrics Board-Style Q&As are a semi-comprehensive review of each topic. These are board-style and highly focused questions with answers and full explanations. They can be used in combination with the Video Board Review in two ways: either after the comprehensive review or in parallel with it (i.e., reviewing the same study units in each product at the same time).
"I started with MedStudy videos and questions while I was still in residency. I would make them coincide with whatever rotation I was on just in case I had questions." Mandy Burnham, MD
1) If you choose to review them after your comprehensive review, recognize which questions you have lower confidence answering and review that section of the Video Board Review once more. We make this easier by letting you choose from "I Don't Know It", "I'm Unsure?", or "I Know It!" after you choose your answer. We'll sort your results by confidence level so you know exactly what you need to study again.
2) You can watch each section of the Video Board Review and then make a Q&A session for each topic after you're finished. For example, watch the entire Pulmonary Medicine section in the Video Board Review and then go through all the Pulmonary questions.
ProTip! In the MedStudy Method, a study unit is the study material you plan to address during one study session or set of sessions. Generally, a study unit should not be more than you can cover in a day or two and should be tightly-related material. The best place to source your study units is from the table of contents of the Video Board Review.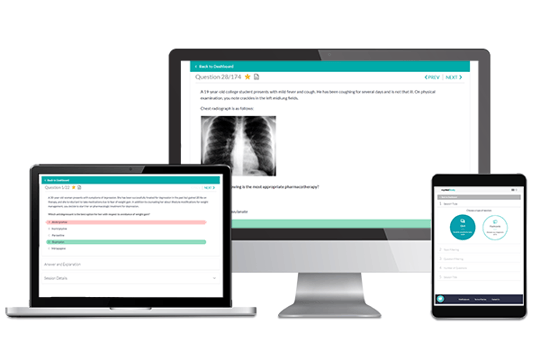 Start a free trial of the Board-Style Q&As to try this out now
3) Use the videos during dedicated study hours
Preliminary data from @ABIMFoundation indicates that our 3-year board pass rate continues to rise!📈 Several small changes (monthly @medstudy questions, resident-run board review, and personalized study plans) are materializing in fantastic ways! 🥳 Great job @TCHIMRes team!

— The Christ Hospital IM Residency Program (@TCHIMRes) February 1, 2021
Check out how The Christ Hospital Residency Program is using our IM Videos
Christ Hospital's Residency Program has their residents board-prep with the Video Board Review multiple times before the exam. And their certification pass rates have grown consistently in the past three years since they started!
One great way to do this is to practice recall with the Question Review Video which is made of all 380+ audience response questions. Watch it separately from the session content and lock the must-know information into your long-term memory to make it easily accessible on exam day.
Ready to get started? Begin your comprehensive review of Pediatric topics with the new Pediatrics Video Board Review and supplement your review by self-testing with the Pediatrics Q&As.
Need more study tips? Check out our StudyWise guide.