When you're looking at purchasing a Peds Board Review Course, you're most likely preparing for a high-stakes exam. So, the course material will need to be a review on what you already know, help you to find your knowledge gaps, and streamline your study process.
But, what should you look for to help you do that? Here are our 6 best tips for picking the perfect course!
1. Choose a peds board review course that

aligns with the ABP Exam Content Outline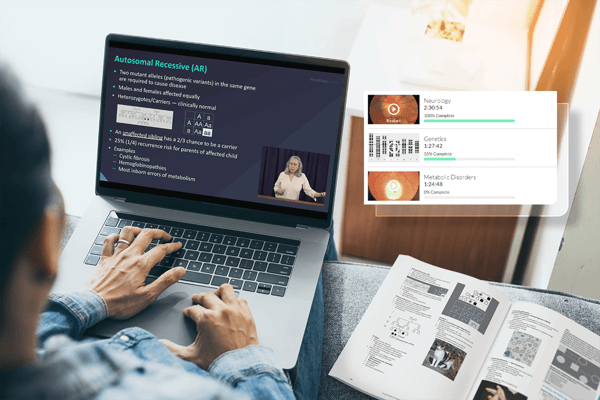 Make sure the course you choose is board-focused without the"fluff"
Have you taken a look at the ABP exam content outline? If so, you know that the topics have percentages that correlate with how often you'll see them on the exam. We keep the content outline in mind when creating our course lectures. So, you'll notice that the longer lectures are the ones with a higher percentage on the outline, and vice versa.
The course speakers present only what you need to know for the boards and practice update. There's something reassuring about listening to highly-rated pediatric physician educators on the topics you'll be tested on—hearing their insights, pearls, and tips.
2. Pick a course that

allows you to set aside dedicated time to study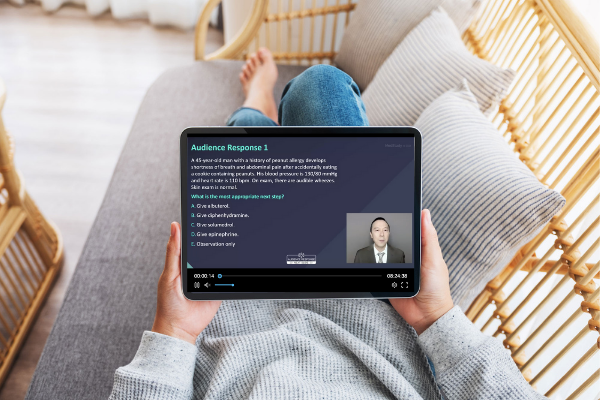 Make sure you choose a Peds Board Review Course that's designed to fit into your schedule
There's so much info to study, and with your busy schedule, you'll want to look for a course that allows you dedicated time to study with minimal distractions. Pediatricians who attend our Pediatric Board Review Course love that they're able to set aside a few vacation days (or CME days) to digest the material. Our course is 6 days long and chock-full of distraction-free sessions.
We know it's tough to find the time for board review, so we make sure that our course helps you focus on everything that will be on your exam. Plus, your course studies don't have to end with the final lecture! You'll receive access to the raw video footage of every lecture, plus two additional companion videos, to review up to 12 months after the course ends.
3. Find a course that

provides materials to enhance your peds board review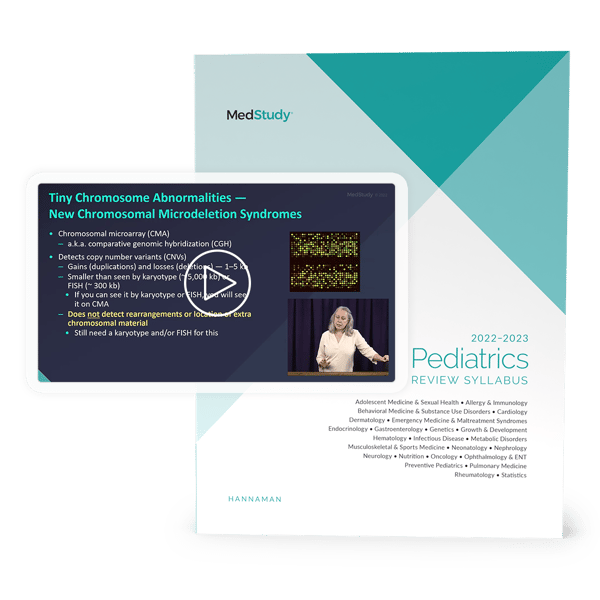 Peds Review Course syllabus and course footage
When looking for a peds board review course, you might want to find one that provides materials to supplement the course to make sure the review you're getting really sticks. At a MedStudy Course, you'll receive 100 unique board-style practice Q&As, a print full-color syllabus, and the raw footage from the course for an entire year.
The lectures have live Q&As that you're able to participate in, so you can see how your answers compare to the other course attendees. Plus, you can quiz yourself throughout the entire course to identify any knowledge gaps. The lecturers give thorough explanations of why the correct answer is right and why the distractors are incorrect.
4. Attend a course that gives you kick-ass study strategies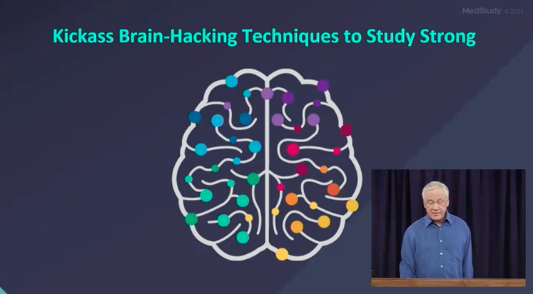 During the Peds Board Review Course, the founder of MedStudy gives study tips from the MedStudy Method
To get the best review possible, you'll want to make sure that the course you pick aligns with study strategies that are proven to ensure you remember more of what you study and review.
When you attend a MedStudy Review Course, you'll notice that we have a segment called "Kick-Ass Brain-Hacking Techniques to Study Strong." In this segment, MedStudy's founder, Tony Hannaman, MD, will give you some inside tips and his best advice for study practices and how to kick ass during your exam. Plus, he'll go over exactly what you can expect going into your exam.
5. Look for a peds review course that encourages you to engage with other attendees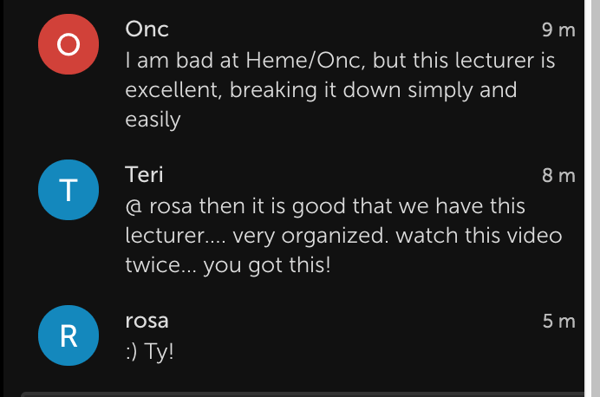 Online attendees use the chat feature during our 2020 Peds Board Review Course
At our peds review course, you'll stay engaged by answering questions during your course, but you'll also want to make sure you can interact with other course attendees. All MedStudy online course attendees can use the chat feature to communicate with each other during the course.
During the lectures we see a lot of physicians using the chat to build camaraderie, cheer each other on during intense review, problem-solve as a group, and answer each other's questions.
6. Book a course that helps you earn and claim CME and MOC
Check out how to claim your CME and MOC from myMedStudy
If you're like many of the other Pediatricians looking for a Peds Board Review Course, you might need Continuing Medical Education Credits and Maintenance of Certification Points. You'll probably want a review course that allows you to claim CME credits and MOC points. We make it easy to claim 50+ CME/MOC after the course.
Sign up for our upcoming Pediatrics Online Review Course to build confidence in your medical knowledge, ace your next exam, and advance your career.