We want you to be prepared for exam week in every way. That's why we've gathered up 7 different recipes for you for each evening of your exam week. What makes these meals perfect for exam week specifically? Well, they're quick! All of the meals below can be made in 20 minutes or less and each recipe comes with an exam tip to keep you on track in the week leading up to your exam!
These recipes will keep you full, healthy, and energized for some last minute studying before the big day.
One-Pot Mac & Cheese with Cauliflower & Brussels Sprouts
This image comes from Katie Websters' recipe on EatingWell
This combo provides the ideal comfort food feeling of mac & cheese with a healthy twist and serving of veggies.
Total time: 20 minutes
Exam week tip: Have a topic that you are struggling to remember or understand? Try explaining it to a friend or family member, or, you can even explain it out loud to yourself. That might sound weird, but explaining out loud can do wonders to help you remember.
Of course, try not to talk with your mouth full. If your family comes together for meal times, try to work out the topics you're struggling with by explaining it out loud to them. Plus, explaining it out loud can help you to identify where you get stumped, or where the gap in knowledge lies.
Super Simple Salmon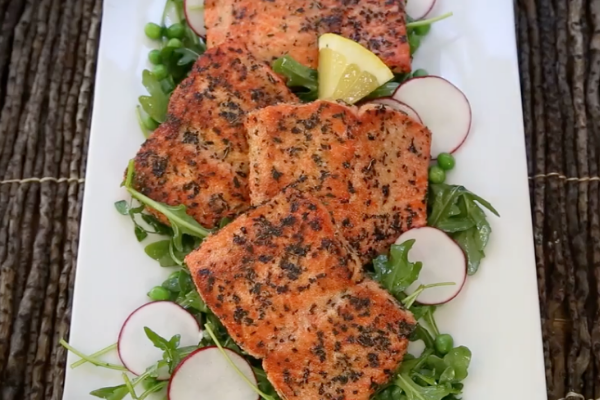 This image comes from Angela Sing Huey Looi's recipe on allrecipes
Super simple is perfect for exam week! You want to save up all your brain power for studying and not trying to decipher a tough recipe. Plus, this one only takes 15 minutes, leaving you plenty of time for some last minute studying (or getting to bed early!)
Total time: 15 minutes
Exam week tip: Getting enough sleep is crucial for decreasing stress (and, if you're studying, sleep helps your brain encode information better!). Make sure you're getting 7-8 hours of sleep per night, and that you're minimizing alcohol before bedtime. Sorry, no pairing this fish with white wine during exam week.
Easy Chicken Piccata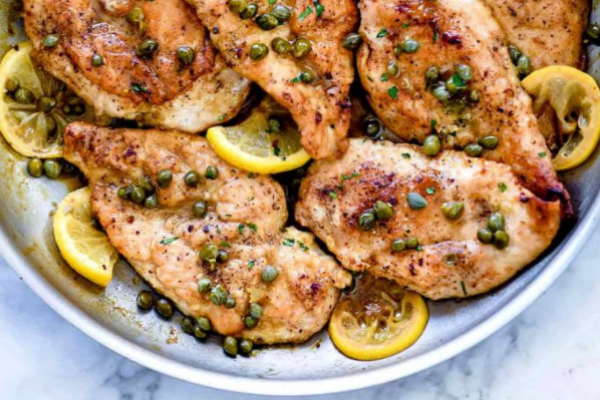 This image comes from Heidi's recipe on foodiecrush
Think that Chicken Piccata is only something you can treat yourself to when you go out to an Italian restaurant? Welp, this recipe makes it easy and quick so you can enjoy this meal even on a week where you don't have too much spare time.
Total time: 20 minutes
Exam week tip: Scale which topics you study based on your exam's blueprint or content outline. This is especially important in the week leading up to your exam since you'll want to tailor your effort towards the bigger sections of the exam.
Easy Italian Wedding Soup
This image comes from Robin Bashinsky's recipe on EatingWell
Depending on where you're at in the world, it might be cooling off for you. We're based out of Colorado Springs and just had a cold front come through (with snow!) Some might call this soup weather.
If snuggling up in a blanket, thinking about a final week "polishing" study plan, and slurping on some soup sounds like a refreshing evening, try this Italian Wedding Soup recipe.
Total time: 20 minutes
Exam week tip: One of MedStudy's Contributors, Kevin Krane, MD says that the goal of the final week before your exam is to polish specific items to make sure you have confidence in what you've been studying all this time. His advice? Create a schedule that provides specific times to review only those content areas that you feel need refreshing or would otherwise worry about.
Shrimp Fajita Bowl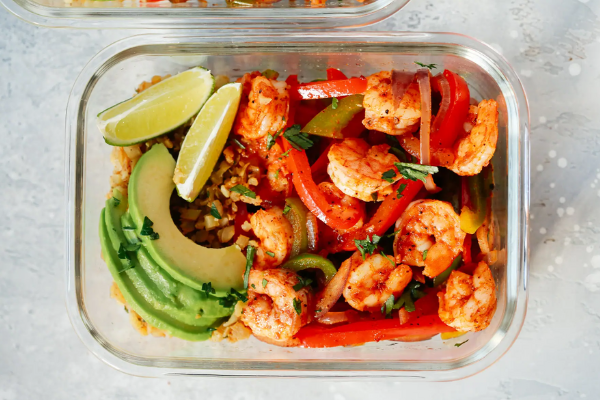 This image comes from Olivia's recipe on primavera Kitchen
This one is great for all the low-carb folks out there, or just anyone wanting to mix it up! If you're not the hugest seafood fan, you can certainly switch out the shrimp for some chicken or beef. Whatever you like!
Total time: 20 minutes
Exam week tip: Are you aware that, just like mixing up your meals, mixing up your study environment actually helps you to remember better? Encoding improves when studying in varying surroundings and with mild distractions. So, if you can, try picking a new study spot. Make it a park bench or on your patio, just the simple act of changing your environment helps info stick in your brain easier.
Sesame–Ginger Beef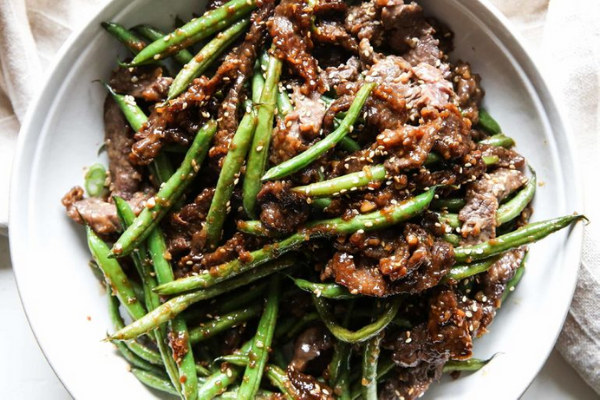 This image comes from Judy Kim's recipe on delish
For an easy stir-fry that's bursting with flavor, make this Sesame–Ginger Beef recipe for dinner one night.
Total time: 20 minutes
Exam week tip: This recipe makes 4 servings, so either share it with your fam or pack it up in Tupperware and have some easy lunches ready to go. Prepped meals = less stress for exam week.
Chicken Cutlets With Sun-Dried Tomato Cream Sauce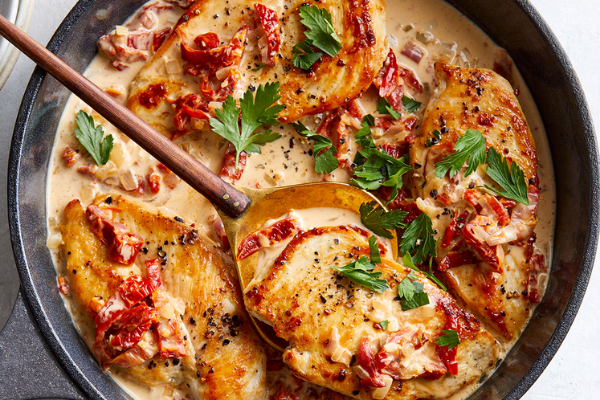 This image comes from Carolyn Malcoun's recipe on EatingWell
Here's our suggestion for the last night before your exam!
Total time: 20 minutes
Exam week tip: MedStudy Contributor, Mark R. Corkins, MD, gives some of our favorite exam prep advice. "Call someone you love and trust that will make you smile. That way you will remember they'll love you no matter what your score on the exam is. Smile, relax, and go take it." While you enjoy this chicken dish take his advice and give someone a call that will make you smile. Better yet, have them over for dinner!
Bonus! Dessert Recipe—Chocolate Fridge Cake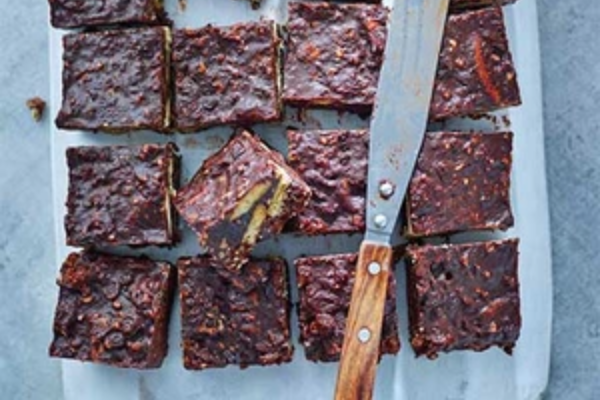 This image comes from Orlando Murrin's recipe on goodfood
Is your mouth watering just reading the word chocolate?? Yep, same here. This week is going to be full of studying, you're definitely going to want some chocolate on hand. Maybe even make this on the first night so you can treat yourself throughout the week when you hit a study goal.
Total time: 20 minutes
Exam week tip: A key component of motivation is to reward yourself for your achievements, no matter how small. Keep in mind the goal you are working toward—for example, passing the boards—and set mini goals for this last week. When you hit a mini goal, reward yourself (and a little chocolate can be a great way to do that!)
These recipes should help you cut down the time you're spending in the kitchen during exam week, so at the end of a long day you're not spending tons of time prepping meals.
Have more than 20 minutes one evening? We've got 5 other fall recipe ideas that take 40 minutes or less.