Do you know the answer to this Audience Response Question from our Pediatrics Board Review Course?
At what age does the AAP recommend that all children be screened for autism spectrum disorder?
A. 15 and 18 months of age
B. 18 and 24 months of age
C. 12, 24, and 36 months of age
D. 24 and 30 months of age
April 2nd is World Autism Awareness Day, brush up with these pearls from our Pediatrics Board Review Course lecture slides.
Screening for Autism Spectrum Disorder
Autism spectrum disorder (ASD) affects 1:50–1:80 children

Early recognition critical

Screen all children at 18 and 24 months of age

Screen children > 24 months of age if concern for ASD
Modified Checklist for Autism in Toddlers Revised with Follow-Up (M-CHAT-R/F)
20 questions

All responses should be "yes" except:

#2 "Have you ever wondered if your child might be deaf?"

#5 "Does your child make unusual finger movements near his or her eyes?"

#12 "Does your child get upset by everyday noises?"

Score 3–7 → Do a 2nd stage M-CHAT-R/F (if this score is > 2, refer for further evaluation)
Score ≥ 8 → Refer for further evaluation
Autism Spectrum Disorder — Early Indicators
Absence of:
Babbling by 9 months of age

Pointing or gesturing by 12 months

Orientation to name by 12 months

Single words by 16 months

Pretend or symbolic play by 18 months

Spontaneous, meaningful* 2-word phrases by 24 months
* Not repetitive or echolalic
Autism Spectrum Disorder — Social Interactions
Fails to respond to name

Poor eye contact

Appears not to hear at times

Resists physical contact

Unaware of others' feelings

Prefers playing alone
Autism Spectrum Disorder — Language Skills
Late talker

Loses previous skills

No eye contact when speaking

Abnormal tone or rhythm
Cannot have a conversation

Repeats words or phrases verbatim but does not understand them
Autism Spectrum Disorder — Behavioral Components
Repetitive movements
Rituals

Stacking, lining-up, arranging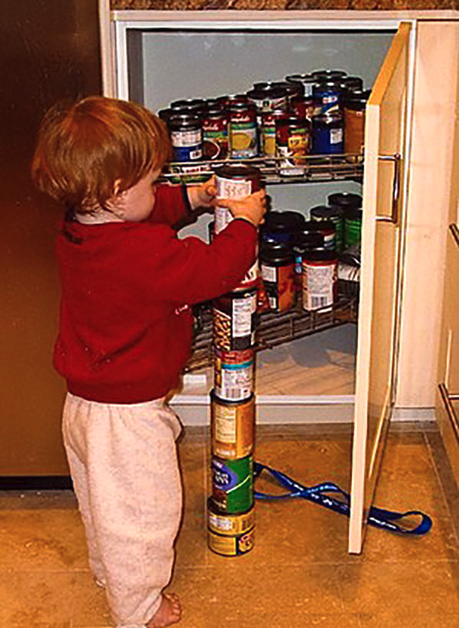 Toys in a line and child stacking cans
Disturbed if changed

Moves constantly

Interested in parts of an object, not whole

Sensitive to light, sound, and touch

Oblivious to pain
So, the answer to the question is B. Children should be screened at 18 and 24 months of age.
Like the way these points are high-yield and only what you need to know for the ABP Boards? Sign up for our upcoming Pediatrics Board Review Course for more high-yield lectures!