Have you ever explored the 'Helpful Stuff' menu in your myMedStudy? Here are 6 resources in your myMedStudy account that you may have overlooked. And trust us, you're going to want to take advantage of these!
If you open your myMedStudy page, you'll see a tab near the top labeled "Helpful Stuff." The resources in that section can—and will—make your life easier. From a list of common abbreviations to our StudyWISE guide, these resources will definitely help you StudySTRONG.

Helpful Stuff tab on myMedStudy
StudyWISE
We talk about this so much, and there's a perfectly good explanation for it. Because it's so important to understand the brain-hacking techniques we use in our products! They make learning medicine easier.
Sound good? Click on your StudyWISE guide in the Helpful Stuff menu to understand which studying techniques to embrace and which to ditch! It really will make all the difference.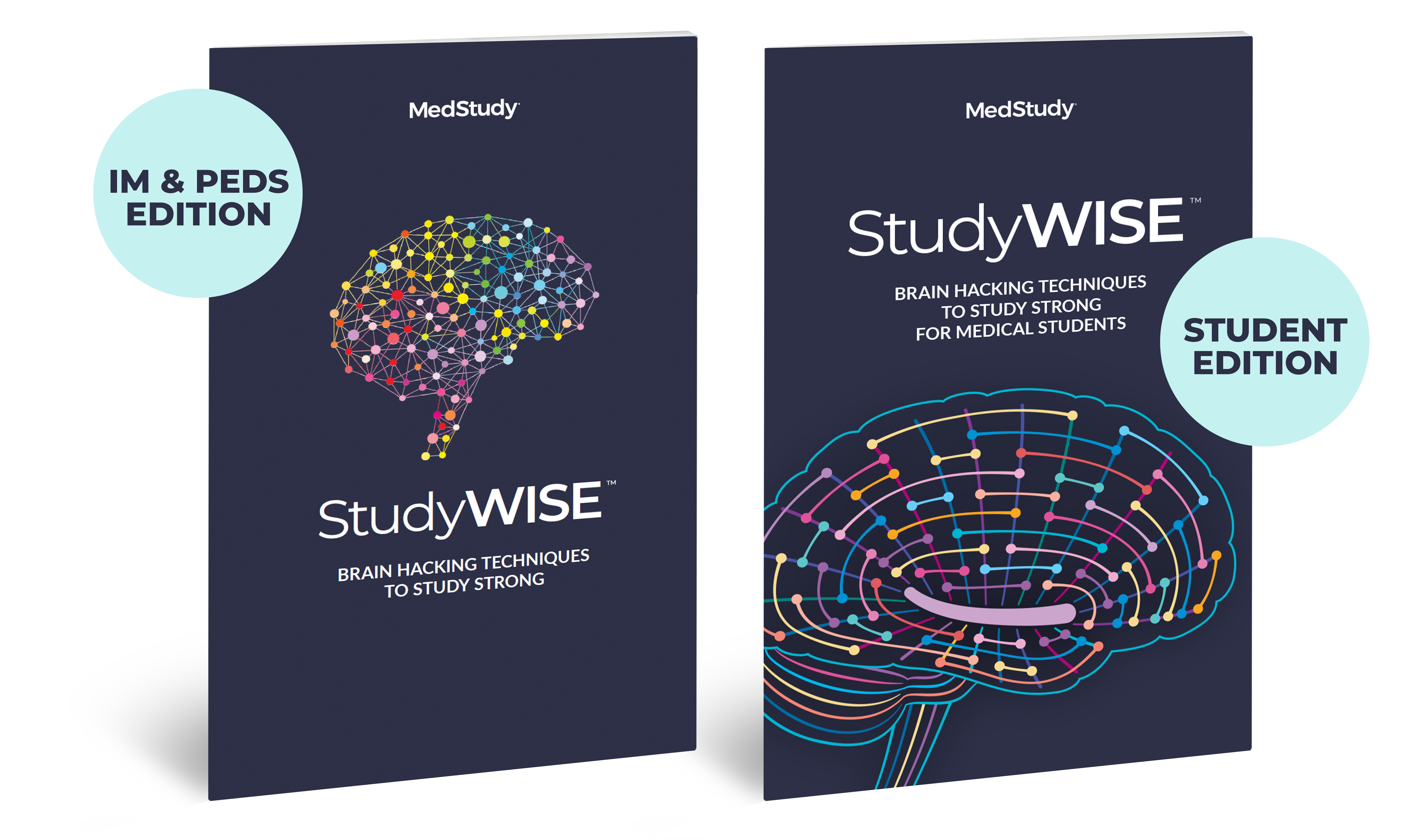 MedStudy Hub
The Hub helps you stay up-to-date on newly released pediatric and internal medicine guideline updates and relevant research in reading articles. Plus, you can sort and search to your heart's content!
New addition: We've started adding videos that synthesize guideline updates. Have you seen this one on the new pediatric developmental milestones table from the American Academy of Pediatrics and the Centers for Disease Control and Prevention? Paul Catalana, MD, explains the update in this easy-to-digest video.
Normal Lab Values
Normal laboratory values in a comprehensive, searchable list that can be broken into categories? Yup, we did that for you. Whether you're an internist, pediatrician, or med student, find what you need with one click.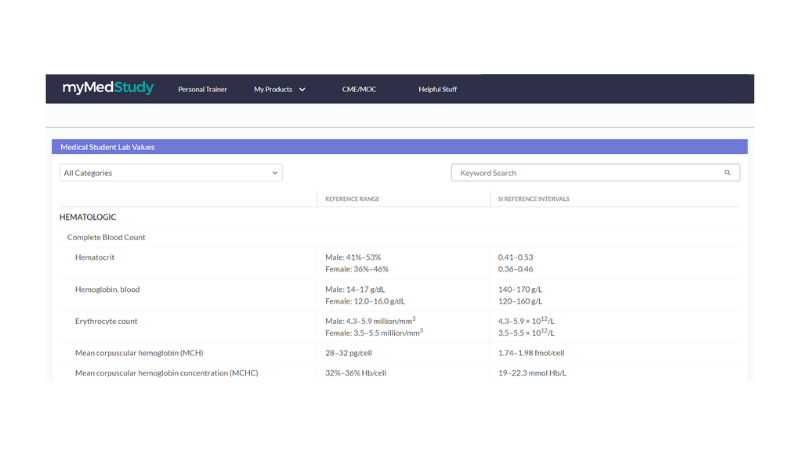 Medical Student lab values from the Helpful Stuff tab on myMedStudy
Abbreviations
Speaking of helpful lists, have you seen our abbreviations? Print it, download it, and share it with your classmates—we don't mind! With everything you have to memorize as a medical professional, this resource is a life-saver.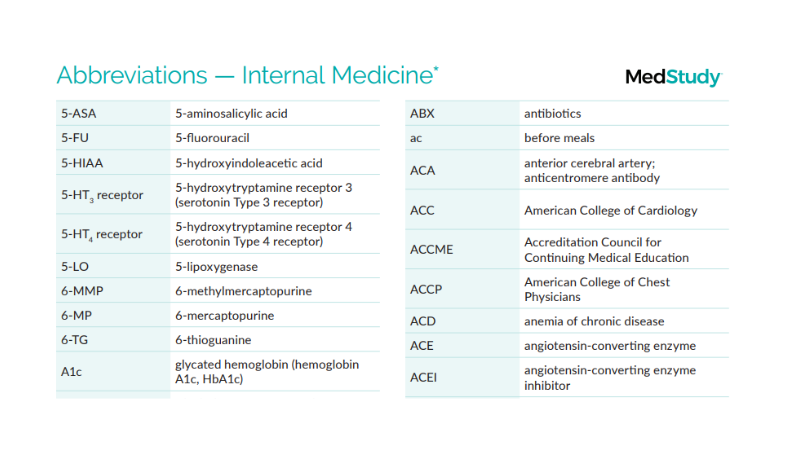 Internal Medicine Abbreviations from the Helpful Stuff tab
Antibiotics
This review of antibiotics provides concise and to-the-point information you need to know for exams and everyday practice. Read-up on antibacterial, antiviral, antifungal, and antiparasitic agents.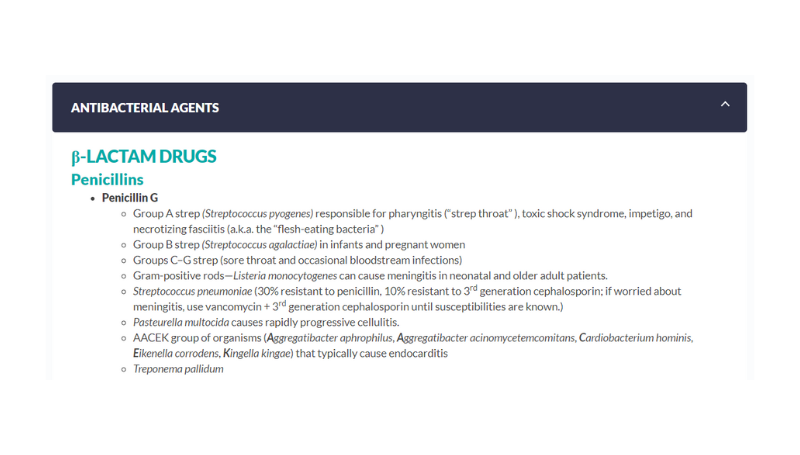 Antibacterial agents in the antibiotics review from the Helpful Stuff tab on myMedStudy
Along with all of the above, you'll find the information for various exams, corrections & updates in the Helpful Stuff tab. Go check it out!
New! Bright Ideas Portal
Have you noticed the "Bright Ideas" portal in your "My Products" dropdown menu? Have you tried it yet?!
In the Bright Ideas portal, we invite you to help build the future of MedStudy by dreaming up features and product ideas, voting on the next upgrade and helping us serve your study needs better. Pop in there and let us know what you think!