Are you in medical school and starting to think more deeply about what specialty to choose? To help you make an informed decision, we interviewed board certified physicians in each specialty who dish the details about their career. In this feature, George Ibrahim, MD explains the best part about being a surgeon, what personality types excel in surgery, and his tricks for keeping a good work/life balance.
But first, we'll dive into the deets on how to become a surgeon!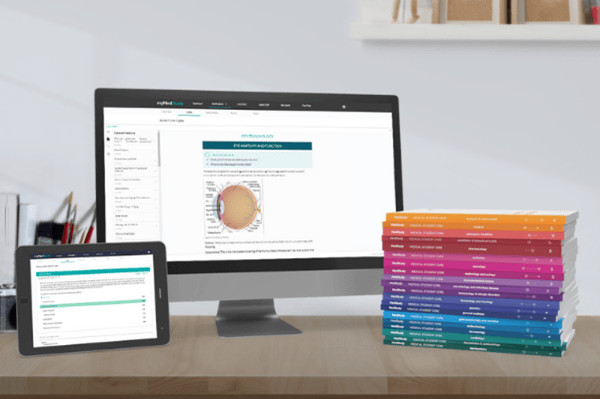 Study with the Medical Student Study Strong System
The Deets on Surgery:
Surgery is a broad field, with many different career paths in which a surgeon can practice. The term "general surgeon" refers to someone with knowledge and experience related to the diagnosis and preoperative, operative, and postoperative (including complications) management of medical problems related to a variety of physiologic and anatomic systems, including the full gastrointestinal tract and other abdominal contents, the heart, the lungs, the breast, the endocrine organs, the skin, and the vascular system. In addition, general surgeons are trained in critical care medicine, pediatric surgery, trauma surgery, and surgical oncology. Many surgeons pursue subspecialty training in one of these areas to further focus their practice.
Some general surgeons elect for subspecialty training to focus on the field of pediatric surgery, while others may choose subspecialty fields to evaluate and treat primarily adults. Some surgeons practice in clinical environments where they manage urgent and emergent conditions only, such as the fields of trauma surgery and acute care surgery. Others elect to tailor their practice to primarily elective practices, such as breast surgery or bariatric surgery. Most surgeons, however, see a variety of patients with problems ranging from elective to emergent. This wide-reaching field means that patients can require the skills of a general surgeon both when they are well and when they are sick and/or injured. Often, areas of general surgery overlap, and they could overlap between a generalist and a subspecialist. For example, a trauma surgeon and a cardiothoracic surgical subspecialist may both manage intrathoracic injury resulting from penetrating trauma, and thyroid tumors may be treated by a general surgeon, an endocrine subspecialist, or a surgical oncologist.
The field of surgery is highly flexible, with no single "right" way to design a practice. While it is typical for most surgeons to have a blend of time in the clinic and time in the office, there are some who work entirely in the inpatient setting (e.g., acute care surgery, surgical critical care). Practice options also vary, as surgeons are employed directly by hospitals, by multispecialty groups, in large academic universities, in physician-owned practice groups, or in solo private practices. Some surgeons may even decide they would like to pursue administrative, educational, or regulatory jobs and not see patients or operate at all. The overarching theme is that a surgeon can choose a subspecialty and a practice setting that work best for their life and their unique skill sets.
How Do I Become a Surgeon?
The path to becoming a practicing general surgeon requires a minimum of 5 years of training, including an internship and residency in the field, with some residency programs including 1–2 years of research during training. Many surgeons then choose further training in a subspecialty before entering a practice.
Q&A with a Surgeon—Dr. Ibrahim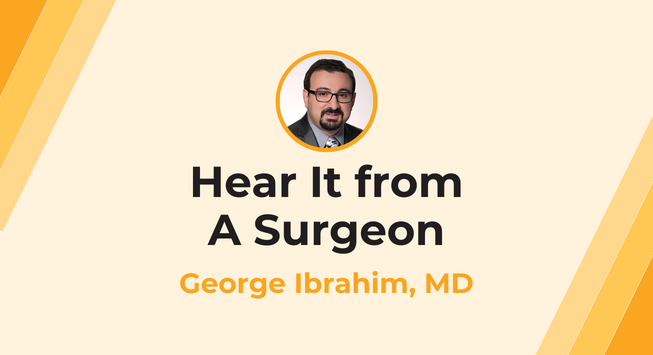 Career Focus: Surgery section in the Medical Student Core
Q- Why Did You Choose to Become a Surgeon?
A- Since my younger years, I enjoyed doing things with my hands like painting, wood crafts—the list goes on. So, when the time came to choose, surgery was a no-brainer for me. You will get the advice "do what you like" from everyone; I say all you need to do first is to know yourself well, then the choice will present itself.
Q- What's the Best Part about Being a Surgeon?
A- I like the nature of the specialty itself as well as the wide range of diseases and age groups I see every day. I have done more than 300 cholecystectomies, none of them the same. It is an ongoing challenge to improve your skills and abilities in the operating room.
Q- What Personality Types Generally Excel within Surgery?
A- Surgeons need to be good leaders. Operating room staff and others depend on you to direct their efforts, which means you have to be aware of their skills and abilities. Do not show frustration; be patient and focused on the task at hand.
Q- What Tricks Do You Have for Keeping a Balance between a Stressful Career and a Personal Life?
A- Do not bring work home. When you are not at work or on call, put the doctor in you in sleep mode. Learn to keep your time off for your family and friends only. Do not look at your pager, log in to the hospital system from home to check patient labs, or call your on-call partner to see how things are going. You need to live in two worlds that are totally separate; do not try to live in both at the same time.
Read the full interview in the Surgery section of the Medical Student Core.
Want to check out the Medical Student Study Strong System? Start a free trial of the now and get the full Musculoskeletal section for 30 days.

An inside look at the Musculoskeletal section as part of the Medical Student Study Strong System
Study With the
Medical Student Core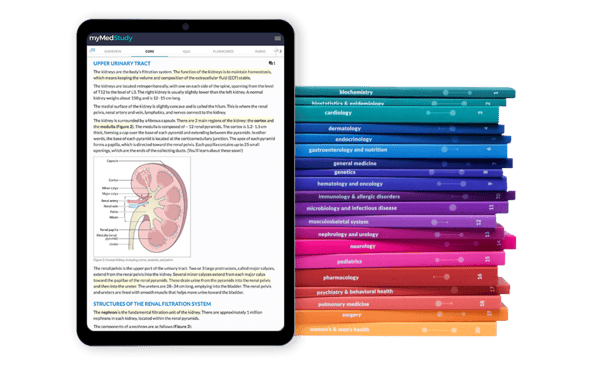 Study with the Medical Student Study Strong System
At the beginning of each section in the Medical Student Core is a Career Focus feature that outlines the details of a career in that field. These sections present an overview of the specialty, as well as an interview with a specialist, that paint a clear picture of what your future holds should you venture down that path.
Start studying with the Medical Student Core now to see the entire Surgery Career Focus section.
Read Our Other Career Focus Blogs
Interested in reading about careers in other specialties? Read these interviews with other docs who dish on the deets of their careers: