Are you in medical school and starting to think more deeply about what specialty to choose? To help you make an informed decision, we interviewed board certified physicians in each specialty who dish the details about their career. In this feature, Kaihong Mi, MD explains the skills that one must possess to be an oncologist, what she likes best about her specialty, and what challenges she faces as a hematologist-oncologist.
But first, we'll dive into the deets on how to become a hematologist-oncologist!
Life as a hematologist-oncologist
The hematologist-oncologist is a subspecialist trained to treat both blood disorders and cancer. Many continue to work in both areas, but it is also common for them to choose to focus more on either hematology or oncology. At large medical centers they can further subspecialize into their areas of interest. For example, a breast medical oncologist would only see breast cancer patients.
In the hospital setting, the hematologist-oncologist is asked to consult on patients with various conditions—from benign hematological disorders (e.g., anemia, leukocytosis, and thrombocytopenia), unknown characteristics of lymph adenopathy, and newly diagnosed cancers, to complications from cancer and its treatment (e.g., critical conditions such as active hemolysis, life-threatening thrombosis, and acute leukemia). In addition, they are often consulted for helping with the goal of care discussion. Much of the workup and treatment of hematologic and oncological diseases can be done as outpatient care, but there are certain treatments, such as bone marrow transplantation and excision of tumors, that require hospitalization.
How long does it take to become a hematologist-oncologist
Hematologist-oncologists who treat adults complete a residency in internal medicine, followed by a 3-year hematology and oncology fellowship. Similarly, those who treat children complete a 3-year pediatric residency, followed by a 3-year pediatric hematology and oncology fellowship. There are also fellowship programs that only require 2 years and specialize in either hematology or oncology training.
Q&A with a hematologist-oncologist—Kaihong Mi, MD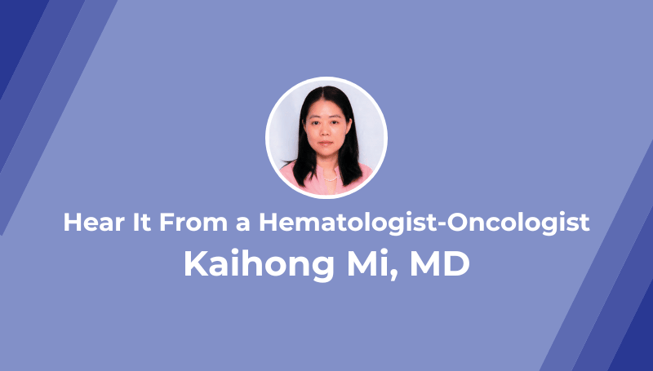 Career Focus: Hematology-Oncology section in the Medical Student Core
Q- Why did you choose the specialty hematology-oncology?
A- As a medical student, I always wanted to know how the medical knowledge developed, which motivated me to do research over 10 years after I graduated from medical school. Missing patient care inspired me to go back to residency training. During my residency training, I found hematology and oncology to be the perfect field to combine my research interest and patient care.
Q- What are the best parts about being a hematologist-oncologist?
A- I like the nature of the specialty itself as well as the wide range of diseases and age groups I see every day. I have done more than 300 cholecystectomies, none of them the same. It is an ongoing challenge to improve your skills and abilities in the operating room.
Q- What skills are need to be a hematologist-oncologist
A-
• Patients. Cancer presents physical and emotional challenges for patients and their families. You are not just treating the disease. You are treating patients with the help of their families.
• Empathy. Listen to what the patients say and their family's concerns and be empathetic to your patients' feelings. It is so important to encourage emotional and social support in treating this patient population.
• Passion to continue learning. Oncology knowledge and treatments are evolving so quickly. You do not want your patient to miss the best treatment available.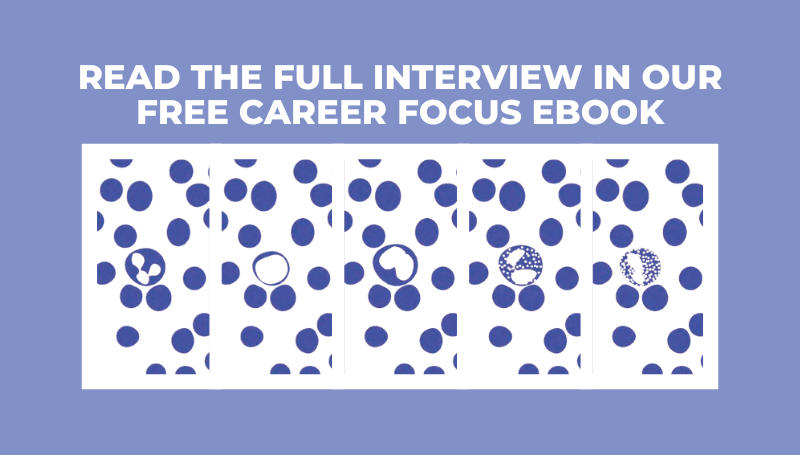 Read Our Other Career Focus Blogs
Interested in reading about careers in other specialties? Read these interviews with other docs who dish on the deets of their careers: