If you're new to MedStudy, you may have logged onto your account, seen your Study Board, and been a little intimidated. Don't worry. We're here to help! Here is everything you need to know about your Study Board and how it works.
The Study Board is based on Personal Trainer, so let's start there.
MedStudy's Personal Trainer
The newly released, super smart Personal Trainer creates personalized study plans for you. It's based on the MedStudy Method, which combines the best evidence-based learning techniques into a system that makes learning medicine easier. Personal Trainer's study plan walks you through the 3 essential phases of learning (Preview, Study, and Spaced Retrieval), adapts to schedule changes, and keeps track of your accomplishments.

3 essential phases of learning in the MedStudy Method
Where do you find this fancy, personalized, and automated study plan? On your Study Board! Personal Trainer uses the Study Board to:
Set up your weekly assignments

Follow your progress

Communicate with you
You use the Study Board as a portal with a selective viewing of your study products—only showing what you need to complete that week. You can do all of your studying from this board!
Study strong with your Study Board
When you login to your myMedStudy account, you'll see that your Study Board is divided into 3 sections. These sections correspond with the 3 phases of learning.
How your Study Board uses the MedStudy Method
You will see the Study area on the left, the Spaced Retrieval area in the center, and the Preview area on the right. These sections will guide your approach to each study session and show you what needs to be done each day.
Start each study session in the Study column
Your time spent in the Study column should be focused on understanding the material—NOT memorizing it.
Click the study unit title to jump to it in your digital Core, or find the topic in your print Core. Read the section specified, but there's no need to memorize it right now.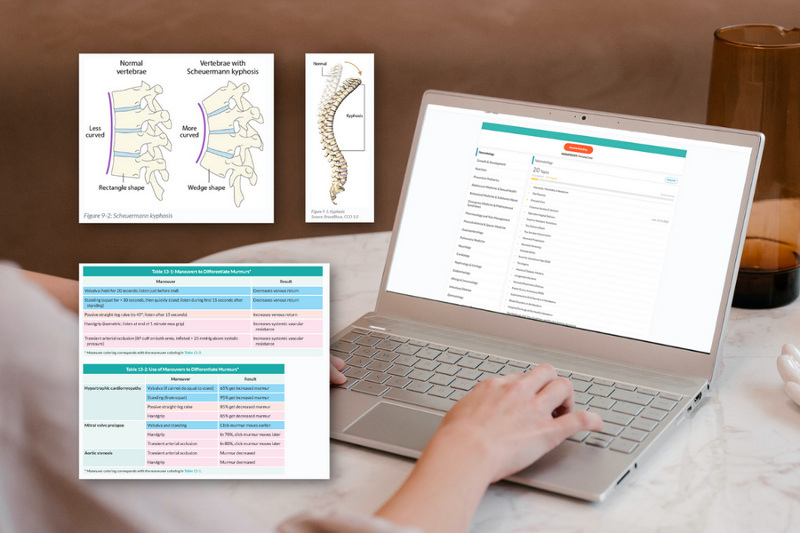 Study with the Digital Core
When you're done, click the status button. Your Personal Trainer will move the study unit overnight to prep for your first spaced retrieval review!
Pro Tip: Study left to right! On your first day—and only the first day—using the Study Board, you'll start your session in the Preview column. After that, start your study sessions in the Study column. Then move to Spaced Retrieval. You'll finish with the work in the Preview column to prep for your next day's session.
Self-test with Q&A
If you have Q&As in addition to the Core, you'll see Q&A tasks in your Study column. Click the Q&A title within a study unit to jump into a practice round.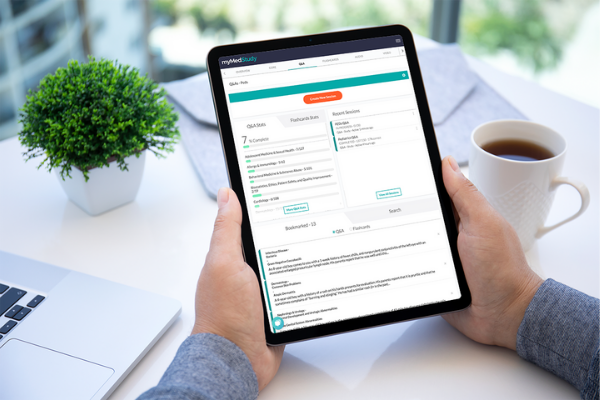 Self-test with Q&As
When you click 'finish' on your Q&A session, your Personal Trainer will automatically update the status of your study unit for you.
Practice your recall in the Spaced Retrieval column
Your Personal Trainer uses the Preview | Review section from each topic to display flashcard-like questions and answers in the Spaced Retrieval column. Study units will appear at increasingly longer intervals of time to help move the topics you've studied into long-term memory.

When you see a study unit in Spaced Retrieval, click the title to practice recall of the answers associated with each Preview | Review question. Recall everything you can with each question, and only then check the answer to see how you did.

Don't forget to update the status button when you're done.
Pro Tip: Be very dedicated during the Spaced Retrieval phase of learning! Dredge up all you can remember after reading a question, but before reading the answer or explanation.
Preview a study unit to make the material sticky
Preview study units the day before you study them. This is a high-level review that will prime your brain to better learn the material during a more intensive study session.

Click the title of a topic to read the Preview | Review questions related to it. Try to recall everything you know to answer the question. That's it! We know it's hard, but don't look up the answer or read anything else about the questions today. You have successfully primed your mind for tomorrow's study session.

Click the status button to let Personal Trainer know when you've completed each task, so they'll be moved into the Study column overnight.
Pro Tip: The time interval between previewing and studying matters! Allow your brain to consolidate the information overnight.
Personal Trainer tracks your progress
Personal Trainer tracks your progress and ensures you always have 5 study units ready to Preview. Set your own pace and study when you can. Your Personal Trainer does the rest!
Want more information on the brain behind your Study Board and Personal Trainer? Read the StudyWise Guide!