Whether you're certifying for the first time or re-certifying, the Pediatric Board Exam is one of the most rigorous exams you'll ever take! It requires months and months of preparation. Even the most meticulous doctor needs to understand what is required for their ABP exam before they start studying.
You need to know how the exam is structured, what material is covered on the exam, how to create your study calendar, and what to expect on the day of the exam. Once you understand how to prepare, you can start studying (and you'll be way ahead of your peers!)
How To Study for the Pediatric Board Exam
The ABP board exam is designed to assess your knowledge of pediatric topics and scenarios that you'll encounter in your practice and make sure you're up to date on new guidelines.
So, how do you study for the Pediatric board exam? The best way to be prepared is to start studying at least 6-months out from your exam. Try using the 3-step MedStudy Method to streamline your studies. The 3 steps of the MedStudy Method are Preview, Study, and Spaced Retrieval. This PSSr approach is an optimization of the way we naturally learn and works with any study material.
If you're prepping for the MOCA-Peds exam this year, you'll notice it is very different from other board exams you've taken before, but how does it work? We've gathered everything you need to know in this comprehensive guide.
How to Prepare for Pediatric Boards
The exam could seem daunting if you don't know what you're getting into! The best way to prepare for your Pediatric Boards is to know what to expect.
While we'll never know exactly what will be on the Pediatric boards, we can look to the ABP content outline to see the topics that will be tested on, as well as the percentage weight of each topic in the Pediatric boards.
Know What Material Is Going to Be Covered in the Exam
The ABP publishes an annual content outline detailing what material is represented on the exam, with the percentage assigned per content category. This will help you focus your study sessions.
How Many Questions Are On The Pediatric Board Exam?
How many questions on the Pediatric board exam depends on what exam you're taking. You will answer 330-350 multiple-choice, single-best-answer questions during the ABP General Pediatrics Certifying Exam. There are 200 multiple-choice, single-best-answer questions on the ABP General Pediatrics MOC Exam.
For your MOCA-Peds exam, you'll answer 20 questions per quarter. These questions span all of the ABP's learning objectives for the year.
ProTip: Use Exam Mode in our Pediatrics Board-Style Q&A Premium to get some practice in for exam day!
How To Create Your Pediatrics Boards Study Schedule
Before you ever even open a book or qbank, download and read through StudyWise. It's a quick read that will unsettle you by de-bunking 6 learning myths that may be holding you back—and will reveal the 2 secrets to long-term learning.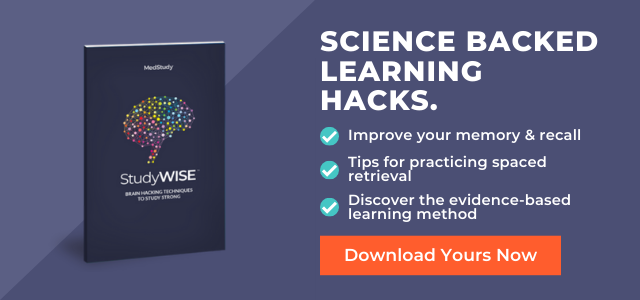 Download the StudyWise guide.
You'll want to space out your study sessions and review the content multiple times before your exam for the most effective review. No cram sessions or crash courses!
A simple formula: Go to the Table of Contents and look at the main topics (ex: Cardiology: Hypertension). Decide on how many of these you'll go through each day. Knocking out 1 topic at a time, plan out your next 1-2 months of review by assigning dates next to each main topic to indicate when you'll study that topic.
The Best Books for Pediatric Boards
For Pediatric board exams, we recommend the Pediatrics Core. It's the perfect study buddy for your Pediatrics boards.
Peds Core is a 5 book set that you can get in digital or print. It includes only the high-yield information that you'll need for your boards. So, you don't have to worry about reading through a bunch of "fluff." It's right to the point, and the point is to pass your Pediatric boards!
Start a free 30-day trial of the digital Core now to read through the entire Cardiology section—no credit card info required!
Best Videos for Pediatric Boards
If you're looking for a different review option, our Video Board Review is loved by board exam takers. It includes 51+ hours of laser-focused Pediatrics board review sessions from 25 engaging speakers. The video content covers all topics from the ABP & AOBP content outlines, so you can rest assured that you're getting the best review possible.
The Peds Video Board Review is recorded in HD video, so the quality is top-notch! We show both the speaker and their presentation slides, pictures, and questions, so you're in a true "educational session" setting. Check out what it's like with this snippet video:
Your Pediatric Boards Exam Day Schedule
From which testing center you need to report to, to what to take with you (and what to leave at home!), to when breaks are, it's important to research your exam day schedule. This will help you understand what exam day will look like for you, so you know exactly what to expect.
Focus on Recall Right Before the Exam
1-2 months before the exam, we recommend you switch over completely to using Q&As for your review. Make sure you go through each topic several times and try to implement interleaving and spaced retrieval if you can. This will help you key in on areas where you need to focus your review right before the exam, and will also help dredge up knowledge from your long-term memory.
We also offer free trials on all of our digital MedStudy tools. Even if you're thinking you'd like the print products better, you can use the free trial to see the content before you make the jump to buy. And you can always get in touch with our support team with any questions before you purchase.