Did COVID-19 impact your 2020 MOC cycle? If you're unsure how your 2020 MOC cycle was affected, you can breathe easy. The ABP automatically awarded points to physicians whose MOC cycles ended in 2020 and 2021. If you're looking for ways to earn your Pediatric CME credits and MOC points in 2021, you're in the right place! MedStudy has ACCME accredited solutions for earning the CME credits and MOC points you need. And we make it easy to submit and claim!
Everything You Need To Know About Pediatric CME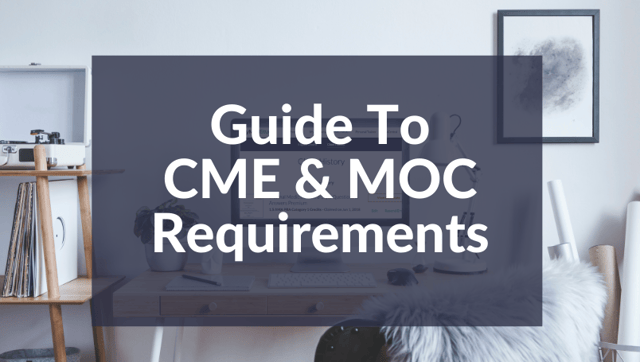 Continuing medical education (CME) is the educational activities that you do on a yearly basis to maintain your license with your state board. Your workplace might require you to do a certain number of CME credits as well. So, the first step would be to determine how many Pediatric CME credits that you need to earn in 2021, then, we can talk about the best ways to earn them!
What are the Pediatric CME Requirements?
See a breakdown of the Continuing Medicine Education requirements by state, note that some requirements are different depending on if you're an MD or a DO, and also that some states require that a certain amount of your hours be content-specific Pediatric CME.
What are the Pediatric MOC Requirements?
Every five years, you need to earn 50 points from Part 2 activities and receive at least 50 points of Quality Improvement (Part 4) activities. You need a total of 100 points every five-year cycle—50 points from Part 2 activities and 50 points from Part 4 activities. Depending on which ABP exam you're taking, every few years you will need to pass a MOC assessment as well.
How to Earn Pediatric Medicine CME and MOC
Once you know how many credits you'll need for 2021, you can choose the best Pediatric CME learning tool for you. And, just so you're aware, all MedStudy learning tools count for both your CME requirements and your MOC requirements. So you can study easy knowing you're covered on both accounts!
Here are our top three ways to earn Pediatric Medicine CME and MOC in 2021.
Earn Pediatrics CME Online When You Take a Review Course
First up on the list is a Pediatrics CME Course. During the course, you'll hear from different speakers for each specialty, to keep the course fresh. You'll receive 12-months of access to the course footage on your account, 100 Board-Style Q&As, and a print syllabus—which is well-loved by our course attendees!
You'll be able to easily claim 50+ Pediatric CME credits and MOC points after the course is over.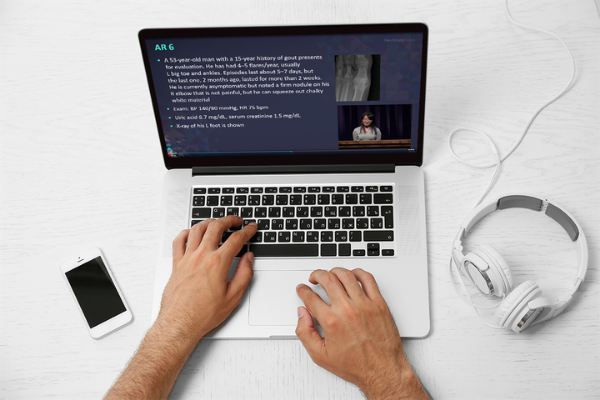 Attend the Pediatrics CME Course at home or from wherever you study best!
2021 Pediatrics Online Review Course | 50+ CME credits/MOC points
Earn Quickly By Answering Q&As
If you need of CME credits or MOC points, our Peds question bank offers one credit/point for every four questions answered correctly. It's a great way to fit in review and earn CME/MOC. You can log into your account and start racking up points right away. Since there are 100+ CME credits/MOC points available in a 12-month period, you can earn a maximum of 100 points between now and this time in 2021. While you're going through the qbank and earning CME, you will also be strengthening your knowledge recall of the information, so it's top-of-mind the next time you're seeing a patient.
Bonus! If you're taking the MOCA-Peds, we have a new filter to show you only the questions that are pertaining to the MOCA-Peds learning objectives for this year. So, you can narrow down to exactly what you'll need to know to stay sharp for your MOCA-Peds questions.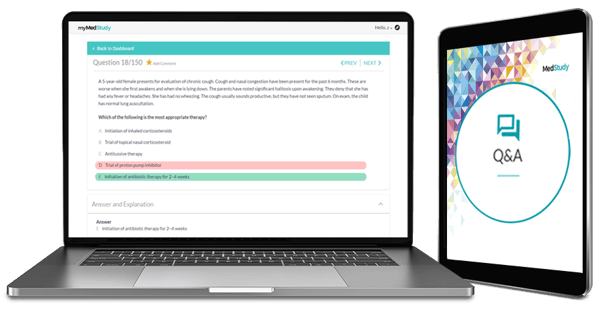 Earn Pediatric CME quickly and easily with Q&A Premium
Pediatrics Q&A Premium | 100 CME credits/MOC points
Earn While Using The QuickRef for MOCA-Peds
If you're taking the Maintenance of Certification Assessment for Pediatrics, MOCA-Peds, you'll need QuickRef! Kill two birds with one stone while preparing for your assessment and earning credits. We gathered the high-yield pearls that you're likely going to see on the assessment and then pulled those sections from the Pediatrics Core, so you'll have all the information you need to confidently answer your questions. Plus, you can claim 30 CME Credits and MOC points!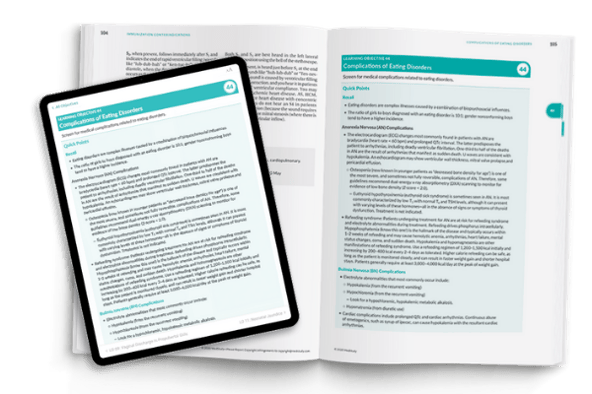 Earn Pediatric CME online while preparing for your MOCA-Peds quarterly questions
Pediatrics QuickRef for 2021 MOCA-Peds Learning Objectives | 30 CME credits/MOC points
How to Claim the Pediatric CME Online
You can claim your Pediatric CME online and on the go from wherever you are. Just open up your myMedStudy account and click on the CME/MOC tab at the top of the page. From there you can claim your credits online. We try to make it as easy as possible to track all of your CME credits and MOC points all from your online account.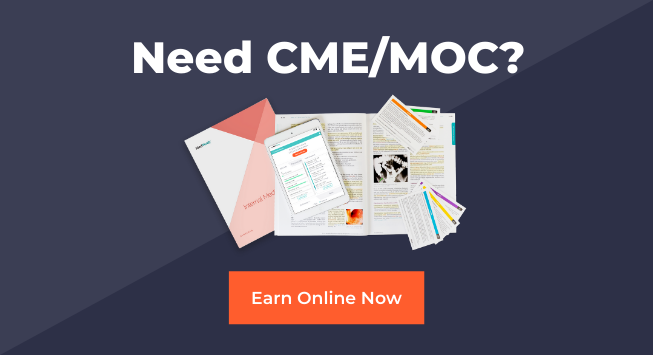 Sometimes in the scramble to earn the credits you need on time, you just choose the activity that's the easiest. We get that! BUT, it can be even less stressful—and maybe even more enjoyable—to work your MOC requirements into your goals.
This ultimately makes a low-stress plan to earn next year's CME credits and MOC points gradually, so you are prepared for next year's deadlines.