COVID-19 has definitely made an impact on this year's MOC cycle—and in most areas of our lives. If you're unsure how your 2020 MOC cycle has been affected, you can breathe easy. The ABP automatically awarded points to physicians whose MOC cycles ended in 2020 and 2021. Make sure you to enroll in the 2021 MOC cycle by December 17th, 2020.
If you're looking for ways to earn your CME credits and MOC points in 2021, you're in the right place! MedStudy has solutions—ACCME accredited—for earning CME credits and MOC points. And we make it easy to submit and claim!
Earn Quickly By Answering Q&As
Pediatrics Q&A Premium | 100 CME credits/MOC points | $349
If you need of CME credits or MOC points, our Peds question bank offers 1 credit/point for every 4 questions answered correctly. It's a great way to fit in review and earn CME/MOC.
You can log into your account and start racking up points right away. Since there are 100+ CME credits/MOC points available in a 12-month period, you can earn a maximum of 100 points between now and this time in 2021.
Bonus! While you're going through the qbank and earning CME, you will also be strengthening your knowledge recall of the information, so it's top-of-mind the next time you're seeing a patient.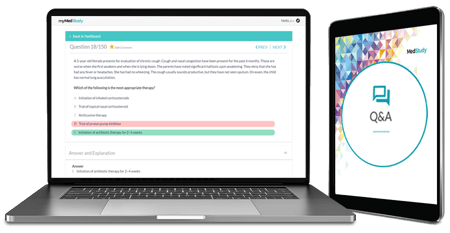 MedStudy Pediatrics Q&A Premium
Read Through The Core
Pediatrics Core | 150 CME credits/MOC points | $499
Our Core books are the foundation for every MedStudy product, and they're a great way to earn CME credits or MOC points. The content is written in the MedStudy voice—a concise, yet casual style—and the contributors are intensely focused on making what you're reading understandable, including traditionally difficult concepts.
We recommend going through the Preview | Review questions from each section to get familiar with what's most important. You'll find the answers in the highlighted text.
The MedStudy digital Core is available online, like an eBook. This means that you'll get even more functionality with it—things that could definitely help you throughout the MOC process! With digital Core, you can '
Search.

Search keywords across the topic you're in, the section, or across the entire Core
Take notes.

Take notes while you read, and we'll keep everything organized for you (by categorizing your notes according to the headings where you added them). Never search for that missing piece of paper again!

Bookmark.

Save challenging concepts, content you want to revisit, and references for your practice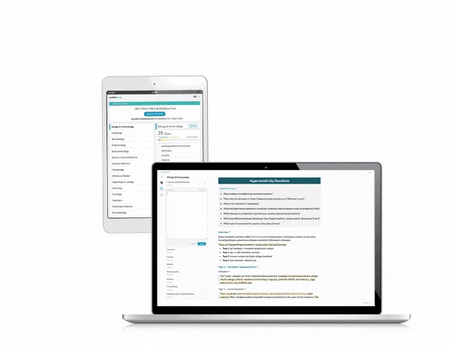 MedStudy digital Pediatrics Core
Have 5 Minutes? Flip Through Flashcards
Pediatrics Flashcards | 100 CME credits/MOC points | $349
Use our collection of 1,000+ MedStudy Pediatrics Flashcards as a fun way to exercise recall of diseases, syndromes, and fundamental facts.
Our Pediatrics Flashcards have 100 CME credits & MOC points associated. With a single click, you can easily move between your digital Flashcards and your digital Core to immediately reinforce must-know points.

MedStudy Pediatrics Flashcards in print or digital
Sometimes in the scramble to earn the credits you need on time, you just choose the activity that's cheapest or easiest. We get that! BUT, it can be even less stressful—and maybe even more enjoyable—to work your MOC requirements into your goals.
This ultimately makes a low-stress plan to earn next year's CME credits and MOC points gradually, so you are prepared for next year's deadlines.